Why Outsourcing Software Development is a Key Advantage for Businesses
8 min read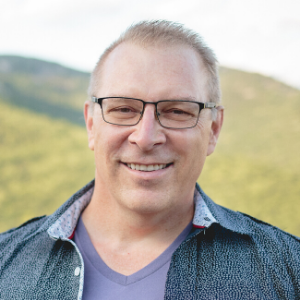 Lance Keene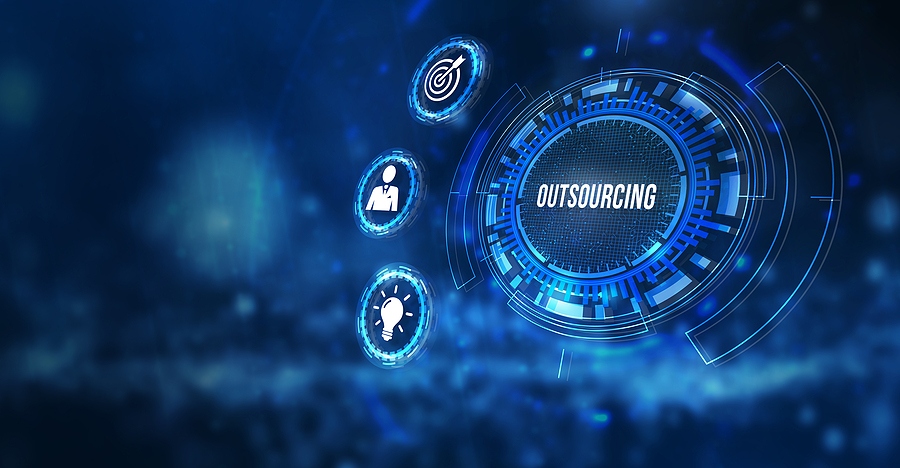 These days, it's common for most businesses to outsource some - or even all - of their custom business software development needs to a third-party provider. Sometimes they do this in an effort to get a better result than they'd be able to achieve on their own. Other times it's done in an effort to save as much time in the process as possible. Either way, it helps them gain economies of scale regarding company resources, which in and of itself is critically important.
Software development outsourcing enables organizations of all types to access a higher pool of resources in a flexible model where they don't need to carry the cost of their own in-house employees. It is a practice that is commonly viewed as a key competitive advantage to automate a business process via custom software development. Consider that rarely does an organization develop all of their software in-house, especially during these uncertain times when employees are changing jobs frequently. That, coupled with the COVID-19 pandemic, have shown just how necessary this IT outsourcing process truly is.
Advantages of Outsourcing
All told, outsourcing brings with it a host of unique advantages like:
Cost savings. Businesses no longer need to hire and train their own in-house employees to achieve the desired result with a software project.


Virtual scalable teams. With outsourcing, you can bring as many people onto a software development effort as needed and scale down just as quickly once everything is completed.



Quicker time to market.

Business software development takes a great deal of time if you're completing everything in-house but with outsourcing, all of those resources are under the care of a trusted third party.


Outside expertise. With outsourcing, you get access to a team of people with various skill sets that would be difficult, if not impossible, to bring together on your own.


Allowing the internal team to focus on company priorities. Outsourcing frees up the valuable time of in-house employees so that they can focus on those matters that truly need their attention and knowledge of their in-house applications.


Requires the use of online project management tools that foster communication. This is a great way to make sure that all key stakeholders are on the same page and moving in the same direction at all times.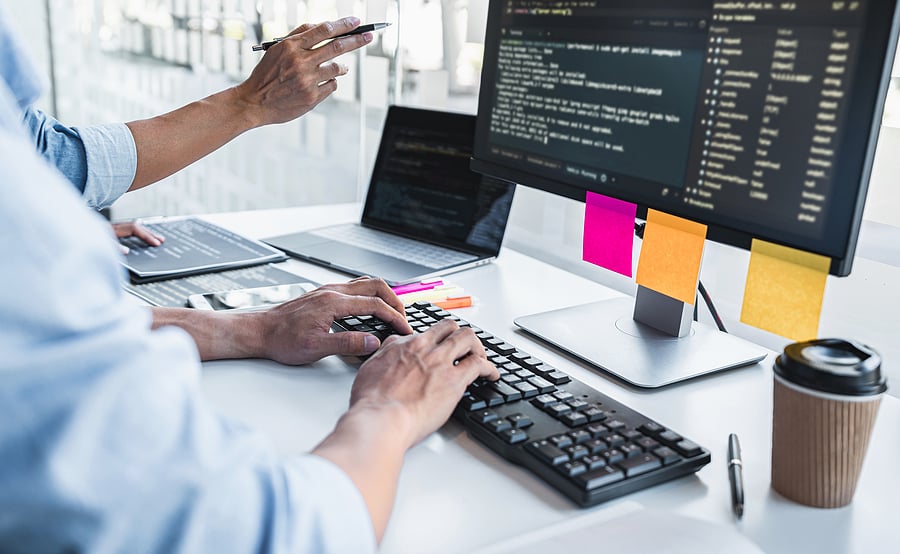 IT Outsourcing Pros and Cons
Of course, nothing in life is a "home run" in the strictest sense of the term. This is something that is especially true in the world of web application development. While outsourcing does have its fair share of pros that you won't be able to get through other means, there are also some cons that you should be aware of so that you can minimize their impact and have a successful project.
Some of the pros of outsourced software development include but are certainly not limited to ones like:
Lower the cost of development - not only are you dealing with less overhead, but you also don't have to worry about things like employee benefits or payroll taxes.


Variable costs - rather than paying for 100% of the process, you're essentially investing only when needed.


Around the clock progress - outsourcing allows you to take advantage of development work that can be done 24 hours a day.


Closing the skills gap - outsourcing gives you the ability to bring in outside expertise that your internal team doesn't necessarily have.


Unparalleled scalability - outsourcing is the perfect way to easily scale up and down in times of need without having to keep a fulltime employee on the payroll.


Get to market faster - with a dedicated team of professionals, you can get your software into the hands of the people who need it faster than ever.


Growing the talent pool - outsourcing gives you access to people with various skill sets that you don't have to worry about personally finding and hiring.


Greater flexibility - outsourcing offers flexibility in both planning and execution, all for the benefit of the product.
As stated, there are also certain potential cons that come with outsourcing software development that you should be aware of. These include ones like:
Lack of expertise growth

- Your internal team won't necessarily gain new custom software development experience that they can use later on. This can be mitigated by doing one or more knowledge transfer sessions with your team after the project is in production.



Learning curve

– Any time a new team takes over an existing web development project, there is always a learning curve. The external team won't be immediately familiar with your web application. Luckily, web development platforms such as ASP.NET and SQL Server are self-documenting so some extent.


Communication problems - depending on the situation, communication issues can make the process more challenging than it should be. This can be mitigated by:

hiring a web development company with good communication skills,
having frequent meetings to make sure everyone is on the same page, and
use of online project management tools to manage the project
Security - whenever you trust your data to a third party, there is always the possibility for security risks. Mitigate this by:

having an NDA and Consulting Agreement that spells out the rules of managing and protecting data and intellectual property from a legal perspective,
use secure methods of transferring assets to the web developers such as VPN,
limit who can have access to your systems, and
make sure all systems and developers have up to date anti-virus software installed.
Loss of control

– whenever delegating work to outsourced software development teams, you can expect to lose some control of the project. But that's the nature of delegating tasks, you are outsourcing because you really do not want to be bogged down with the micromanagement of the minutia detail of web application development. Choosing the right web developer agency you can trust is essential.


Hidden costs - again, if you don't select your web development outsourcing partner carefully, you could be dealing with hidden costs that make the project more expensive. To mitigate this:

insist on having a robust requirements document that spells out what is to be built and defines the scope of the project, and
have an itemized estimate of expenses. This will reduce the possibilities of unexpected cost overruns.
Time zones - different time zones between the company and the outsourcing team can make communication and the tracking of progress difficult in some situations. However, on the flip side, you can also take advantage of the time difference. Let's say you normally only have a meeting window with your team from 7am to 10am, which by the way is sufficient for having project meetings. On your way out the door at 6pm, you can fire off an email to your team lead about some issue and when you come back in the morning, that issue just may be resolved!



Company cultures

- different company cultures between different teams can make collaboration an uphill battle. To mitigate this, make an active effort to define the rules of engagement in writing so that everyone is on the same page. Write out what how you expect team members interact with you and with clients. In some cultures, the client or the boss is always right, and it's taboo to challenge authority. At Keene Systems, we believe in the opposite. We are all part of the same team and if the most junior person thinks there is a flaw in my strategy, I want to hear about it. I constantly have to tell new team members, "Just because I am the boss, it doesn't mean I'm right, always challenge my assumptions." I feel this leads us to achieve our goal of delivering the best quality ASP.NET Core web application development services for the best price.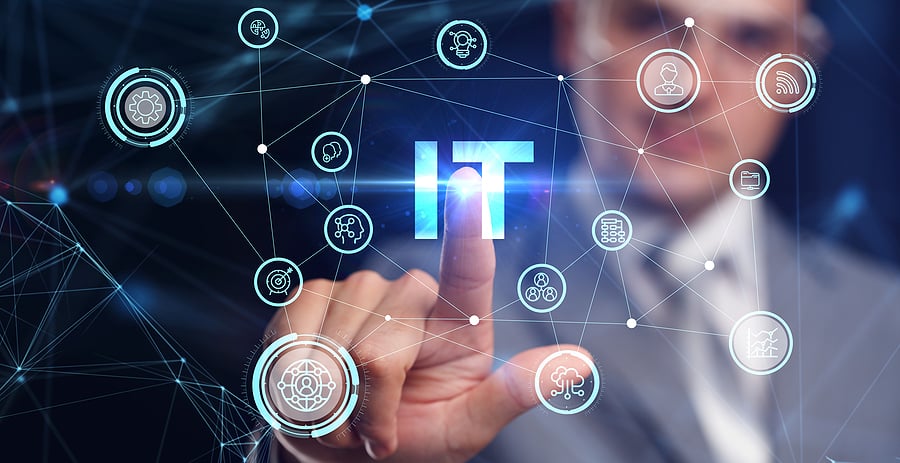 How to Outsource Web Development
Every organization is a bit different from the next - meaning that there really is no "one size fits all" approach to outsourcing web development. The needs of the project will dictate a lot of the decisions you'll be making, as will the business goals you're trying to achieve.
Having said that, there are a few key steps you'll want to take to make sure that everything goes off without a hitch. These include but are certainly not limited to ones like:
Vetting

- always be sure to vet the potential IT consulting firm carefully to make sure your values align. Also, ask for referrals so that you can speak to existing satisfied customers.


Examination - be sure to look at actual code from the company so that you can get an accurate idea of just what quality they're capable of delivering.



Full-Stack capabilities

- verify at the beginning of the process that your partner can do full stack development. This should include business analysts, software designers, UI designers, web application developers, database architects, application integration, agile project management professionals and more.



Define those requirements

- it is always imperative to define your software requirements at the beginning of this process so that you and your outsourcing provider are on the same page. You will work with a business analyst to define the scope of the project during this time, too.


Manage expectations - be sure to discuss your expectations for the project with your web development partner, especially in terms of work ethic and the amount of time that is being spent on development.



Embrace those tools

- always use online project management tools to guarantee the best possible collaboration that you can. And don't forget to leverage the best free ASP.NET development tools that improve productivity.


Nail down communication - before work begins, discuss with your partner the various methods of communication that you will be using to offer feedback, get updates on progress and generally just make sure that the project is a success.


The software consulting agreement - whether this is your first-time outsourcing software development or your fifth, you always need a software consulting agreement in place. Make certain that all parties understand and agree on things like payment terms, for example, as well as timetables for deliverables. The agreement should also state that you (or your client) own the intellectual property that is being developed and not the outsourcing provider. Finally, NDA wording should be included to make sure that your private information stays that way long after the project is completed.


Availability - be sure to discuss team availability for things like emergencies, impromptu meetings, and even long-term customer support. You need to get an idea of how this process will go before you need to rely on it.


Security - finally, you should always make security arrangements that will be in place all throughout the development process. This includes the use of VPNs (virtual private networks), antivirus software, two-factor authentication and more.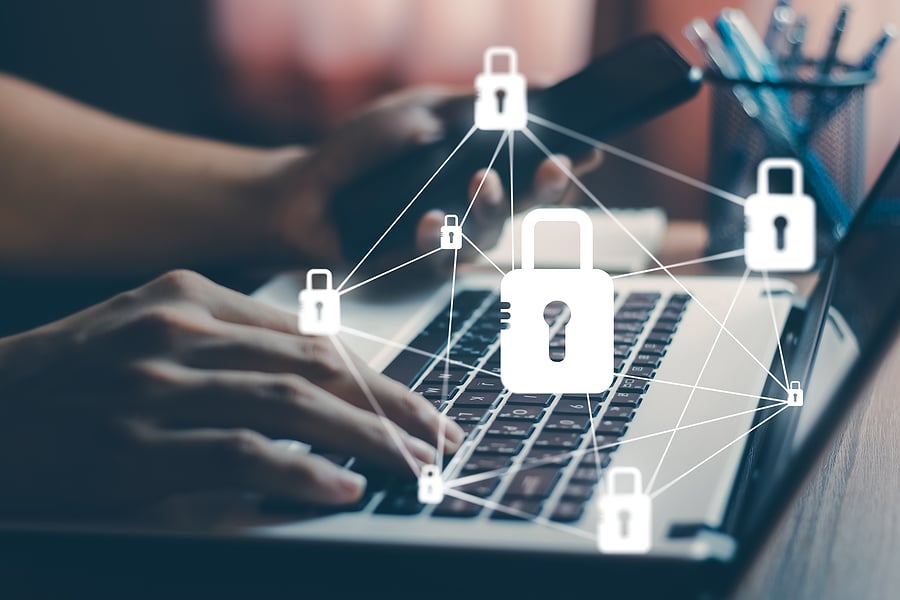 IT Outsourcing Models
Once you've completed everything outlined above, you can discuss with your outsourcing partner which of the IT outsourcing models you want to embrace. There are a few different ones to choose from depending on your needs, each with its own unique advantages and potential drawbacks.
First, there is a fixed price project model which is exactly what it sounds like - you agree on a price at the beginning of the process and that is exactly what you pay for the work to be done. To do fixed price, a great deal of time needs to be spent up front on requirements gathering, design, developing the scope and developing a quote. Therefore, development teams often charge substantially more for fixed price projects because all of this up front work may be for nothing if the quote is rejected. The main advantage here is that it is a fixed, predictable cost that you can adequately budget for. However, if anything is left out of the project specification or if you want to change something mid-stream, the team must rework the spec and submit a new quote for approval. As you can imagine, this strategy is not very flexible.


Next, we have the hourly model. You may save money over the fixed price project model when using an agile software development model because the software consulting partner needs to inflate the expected cost of the project to cover unknowns in a fixed price model. But with hourly, if you run into an instance of scope creep, or any other issue that delays the delivery of the finished product, you may end up paying more money because you're paying your outsourcing provider by the hour not the finished project. You assume more risk, but this model gives you the maximum flexibility to adapt to your changing needs during the project.


Finally, we have the dedicated resource model. Here, you basically pay by the month for dedicated resources. This model typically works fine at the beginning of a project but as the workload tapers you end up paying more for people who simply aren't needed any more. For example, you may need a graphic designer and a database designer at the beginning of a project but as you move toward the end of a project and into maintenance mode, these resources are no longer needed yet you are paying for them anyway.
As stated, there is no "one correct" IT outsourcing model to choose to accomplish your goals. You need to let the requirements of the project itself - not to mention your own unique business goals and budget dictate a lot of the decisions that you'll be making to that end.
In the End
There was a time when many businesses took one of two avenues when it came to their web application development. They would either buy off-the-shelf solutions that were essentially a "Jack of all trades, master of none," or they would develop their own custom solutions totally in-house. Thankfully, that time has long since ended.
Now, software outsourcing is the new norm for businesses of all types. Partnering with an outsourced software application development company has become a crucial step for any organization. Not only has the process enabled them to gain serious competitive advantages in their marketplaces, but it's also allowed leaders to make better choices and execute their company business plans with ease and speed.
Of course, finding the right ASP.NET web development company or PHP development company - and establishing an internal process team to get the most out of them - is a critical part of this outsourcing process. But provided that you're willing to put in the effort to find a partner who understands your vision and aligns with your goals, you'll be able to enjoy all of the benefits of this approach with as few of the potential downsides as possible.
To find out more information about our ASP.NET software development outsourcing capabilities, or if you'd like to discuss your ASP.NET needs with Keene Systems CEO, Lance Keene click here to book a call with him.
You can also download our great new eBook - Why ASP.NET Development Services Fuels Business Growth - to learn more about this essential topic.