SMBs: Outsourcing Software Development Can Help to Grow Your Business
2 min read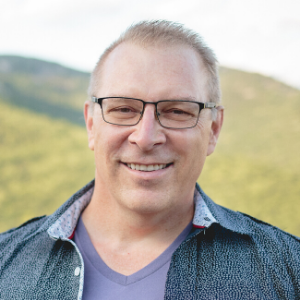 Lance Keene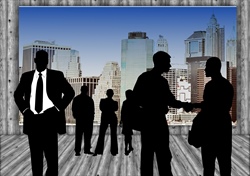 As a small business, having in-house IT personnel can be costly. With consistent changes in technology, it may beneficial to consider outsourcing this function. Although when most people think of outsourcing, they envision job loss. This isn't always the case. Many small businesses already outsource a number of functions, which includes using contractors or freelancers.
There are three main benefits of outsourcing: expertise, cost and efficiency. Here's why:
Expertise
Having someone or a team that specializes in a particular niche function can save time and money. You're basically getting the skills of someone you'd typically hire as a full-time employee, but they work as you need them. You won't have that additional overhead of benefits or salary, and it's more convenient than attempting to hire someone you really can't afford.
Additionally, outsourcing your software development helps save money because you are getting a customized product as opposed to trying to make an off-the-shelf product work for you. Having systems in place that work for your business can help improve productivity and make sure your processes are able to grow with your business now and in the future.
Cost
Most small businesses worry about costs. While they are a consideration, you'll eventually end up paying more for systems you don't need, or software that doesn't work for you. Getting someone to do the work of a full-time employee when you need them to saves time and money. When you're getting that off-the-shelf software, consider this … do you really want to continuously pay for upgrades? Are you developing workarounds for areas of the software that don't have the functionality of what you need? If you can answer 'yes' to any of these questions, it's time to reconsider outsourcing your software development and IT functions and get exactly what you need.
It's been said custom software is expensive, but how much money are you spending on things that don't work for your business model? The real question is … can you afford not to get a customized system? The small, immediate costs of buying an off-the-shelf program can quickly add up over time, costing you more money than you ever imagined. Don't put yourself in that situation.
Efficiency
Outsourcing development to the right person or team that can provide specialization gives you the freedom and flexibility to focus on your business. This increases productivity within the company, enhances the efficiency of your employees, and helps the bottom line grow.
What exactly does efficiency for your organization look like?
You're essentially helping move your profit margin up the ladder. You want to eliminate any communication barriers within the organization. This means putting the right processes and software in place that allows everyone to share information.
You're also going to identify key performance and productivity factors like customer satisfaction, production, and employee standards. Setting these goals can really make a difference.
When you want to scale your business, using the outsourcing model to help support the functions you need can be transformative for your business. Negating the myths about how much customized software would cost your business can be one of the most rewarding steps you can take as you move forward.
Growing your business is always a top priority, but having the tools and resources you need to make that happen can be challenging. Keene Systems can help you figure it out. From software development to creating those customized systems that will support your processes, we help manage everything you need. For more information on getting a customized system that will build your brand, contact someone from the team today!