FileMaker Pro Services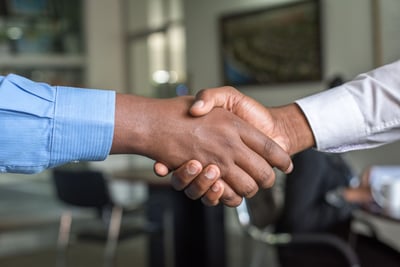 We are a complete FileMaker consultant and FileMaker development firm.
By far one of the most popular business relational database systems, FileMaker Pro, is used by companies worldwide for managing their digital assets, inventory management, sending purchase orders, and invoicing. Custom-built FileMaker Pro database systems enable companies to have greater flexibility since they are able to harness the core functionality of a system they are very familiar with which is integrated with their proprietary applications.
We offer highly scalable, robust FileMaker Pro database solutions that are custom-built to your specification. We can assist you in managing your workflow and increasing your productivity.
New FileMaker development
Database design and database administration
Software Development of bespoke FileMaker Pro solutions
Upgrading existing FileMaker systems
CRM Systems Based on FileMaker
Integration of FileMaker with MYOB
Use of plugins:
Dacons - Mailit, MenuControl
360 works - xmChart, ScriptMaster, SuperContainer, web service manager
Beezwax - web service plugin
CNS – Menu
Troi - File, Dialog
24U - Simple Dialog
Some essential FileMaker features:
Custom mobile app development with a built-in scripting language
Reporting and Charting
FileMaker WebDirect is available in FileMaker Cloud to build cloud-based web applications. and FileMaker Server is an advanced web technology that instantly runs FileMaker applications directly in a browser without doing any reprogramming.
FileMaker Cloud for AWS runs on the Amazon Web Services (AWS) platform
Graphic design based on themed layouts
Windows/Linux/Mac Support
3rd party tools allow Microsoft Azure and FileMaker Pro integration which can connect to any service
Web Extensions using FileMaker Data API and Web Direct
Providing security through FileMaker's built-in accounts and privilege management
FileMaker Go for iOS Support allows apps that run on an iPhone or iPad
Numerous 3rd party add-ons to create rich data applications
FileMaker has macros to enhance the productivity of the developer
Security via SSL encryption and database encryption and privilege sets
Included support for Barcode scanning and signature capture
Legacy application integration via oData and cURL
OAuth 2.0 Authorization
ODBC-JDBC support for legacy database support
HTML, JSON / JavaScript capabilities
Integrate data from Excel and PDF documents
Infrastructure management such as automated backups
Ability to convert FileMaker applications to native iOS apps via the iOS App SDK.
Add-Ons built into FileMaker
Ability to send email messages via SMTP server
ability to read NCF tags
Ability to leverage XML
Payment Gateways can integrate with FileMaker
With over years experience, and more than 30+ software developers, Keene Systems has the expertise and software development team you need. Over the years we have developed numerous database applications in FileMaker Pro. Our business software development team includes certified FileMaker Pro programmers. We first take the time to understand your business process, then we can custom-build your application and migrate your existing content from previous versions to a new, advanced solution that better meets your needs.
Our FileMaker Pro development solutions include custom-building FileMaker databases, upgrading existing systems, integrating FileMaker Pro with your current infrastructure, and providing maintenance and support when you lose your FileMaker developer. We are also versed in PHP and MySQL, the use of CRM systems as well as numerous 3rd party FileMaker add-ons to enhance your application and productivity. We have business analysts, FileMaker developers, database architects, project managers, UI/UX designers, and software testers on staff to handle all of your software development needs. Modernize your legacy database system with a web-based FileMaker app.
Contact us to find out more about how we can use FileMaker Pro to improve your business operations with custom apps designed specifically for your business instead of the masses.