Outsourcing Your IT Needs: Is It Time?
2 min read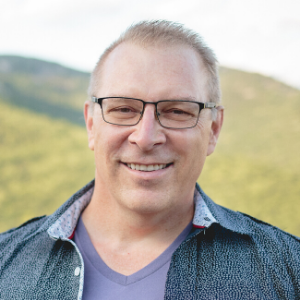 Lance Keene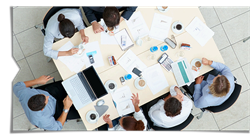 A tremendous amount of companies today are outsourcing their IT tasks. Technology has advanced to the point where outsourcing is an extremely viable and cost-effective option, and most companies simply do not have the budget available to keep IT professionals on staff at all times. There are a few things you can consider if you're wondering whether it's time to take the plunge and outsource your IT needs.
Is Your Current IT Department Struggling?
Many business owners falsely believe that a busy or struggling IT department is a sign that they need their IT department there. This isn't always true. If your current IT department is having difficulty keeping up and is overworked, it may simply be that you have greater IT needs than a single or a few staff members can meet. Outsourcing some or all of your IT needs means that you will get more support, not less. You can immediately find yourself connecting with an IT professional with years of expertise rather than having to rely on a handful of staff members who may or may not have the needed experience. Plus you will have the extra added benefit of a scalable team that's there when you need them but not on the payroll when you don't.
Is Your Current IT Department Specialized?
Many business owners will find that their IT department will need to call in a specialist or a consultant for specific problems. For example, you may find that your current IT staff can't support SQL Server adequately or doesn't have the expertise to extend your current .NET web application to mobile devices. With an outsourced IT department, you'll be able to immediately connect with exactly the right specialist you need. Desktop sharing technology, such as GoToMeeting, make it trivial to connect with an IT consulting firm, and at the lower rates of an outsourcing company rather than at high specialist rates.
Do You Have an IT Department?
If you're currently muddling along without an IT department entirely, it may be time to recalculate your strategy. It's very possible that going without an IT department is costing you more money than it's saving. System downtime and technical issues can significantly eat into a company's profit margin, as can the amount of time that highly paid resources within your company are spending trying to fix issues that they may not be skilled with. There can be a significant opportunity cost here. If you find yourself taking your own time to try to figure out technical issues, it's likely that you could save quite a lot of money with an outsourced IT department.
Do You Have Deadlines or Major Projects?
With an outside consulting team, you have a fully scalable IT department at your disposal. When you only need a single IT professional you can engage just one, and when you need a whole team you can connect to them as well. This can help you get the push to commit to major projects and to meet deadlines. A truly scalable IT department simply is not possible without outsourcing, and overseas outsourcing can make the choice even more cost-effective. Otherwise, you may find yourself paying the salary of an IT department that is too large or without the support you require when you need it.
New technology makes IT outsourcing extraordinarily simple. IT professionals can connect remotely to computers and do practically anything that needs to be done on the fly. Custom software solutions can utilize versatile tools such as SQL Server and ASP.Net development completely remotely. Virtually anything that an on-site IT professional can do can be done by an outsourced IT department, and often at only a fraction of the cost thanks to overseas operations. And some IT outsourcing companies even have local professionals that can address issues at times that are not convenient for the overseas staff.
Whether you are a small company or a large company, taking a serious look at the benefits of outsourcing some of your IT tasks makes a lot of sense. Outsourcing will give you the competitive edge you need to prepare for the next economic boom period that's just around the corner.