The Many Benefits of Hiring an IT Consulting Firm for Your Business
6 min read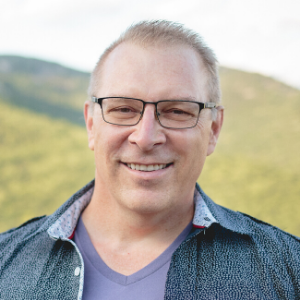 Lance Keene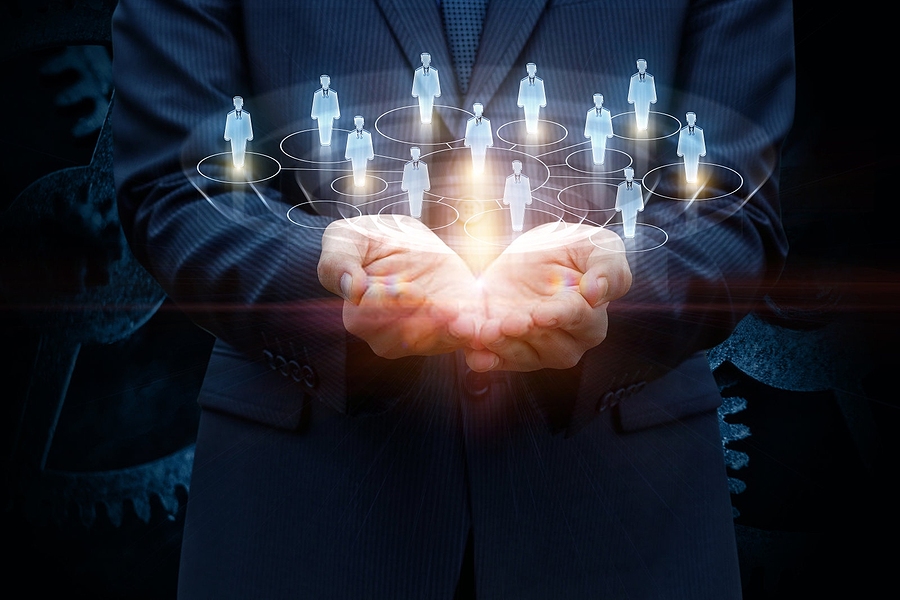 It doesn't matter what type of company you're running or even the industry that you're operating in - every business needs help with their operations every now and again.
This is especially true when it comes to IT, which can quickly become a full-time job in and of itself. It's also where IT consulting companies can add the most value - they help free up important hours in the day so that organizational leadership can focus on those matters that truly need their attention.
There are always projects that need to get completed, both from a tactical perspective and a strategic one. They're critical for guaranteeing the smooth operation of the organization itself. New software functionality is being developed both quickly and efficiently and if they aren't implemented in exactly the same way, it's possible for one's competitive advantage to be lost.
Overall, the major benefit of partnering with an IT consulting firm is that you're talking about an organization with deep experience in both the tech and the methodologies to take those time-consuming manual business processes and convert them into online automated solutions. Not only will this go a long way towards improving overall productivity, but it can be a major boost to performance as well.
What Does an IT Consulting Firm Do?
In the event that you have one, an IT consulting firm can step in and work with your existing internal IT team (if you have one), along with your finance department. They'll help review and improve business operations in a way that makes any digital transformation effort that you're about to go through as efficient as possible. This is important, as digital transformation is what allows you to take those manual processes and convert them into online, accessible and more streamlined variations.
All told, they are a strategic resource that can help make sure your business processes are delivering the value they should. Through digitization and automation, they help ensure flawless, consistent, and repeatable processes each and every day.
In many situations, an IT consulting firm can help by employing mature, enterprise-scale, web technologies – such as Microsoft ASP.NET and SQL Server - as the base platform for their software development work.

Do I Need to Hire an IT Consulting Firm Near Me?
In the fast-paced modern world that we're currently living in, a lot of businesses have distributed teams. This means that people can work collaboratively from virtually any location in the world.
Therefore, your IT consulting firm partner becomes even more important than they already were as these are the people with the deep software development skills and the experience with planning, developing and deploying the types of IT systems that can help make this happen.
By using video conferencing solutions, for example, team members can be all over the globe and still remain just as productive as they could be if they were all in the same office. The COVID-19 pandemic in particular has shown us how important this is, as those organizations that experienced the least amount of disruption were those who understood this simple fact and used video conferencing solutions extensively.
Because of video conferencing, all IT consulting firms are "virtually" near you at all times. So no, you don't have to hire a firm that is specifically in your area because the critical work being performed can be executed from anywhere. The pandemic has forever changed how business is done in the United States and make no mistake, that isn't necessarily a bad thing.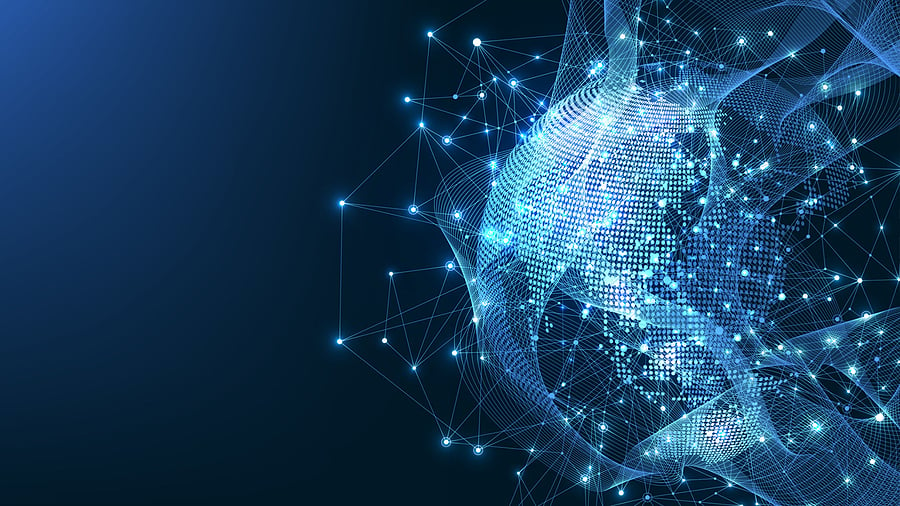 The Characteristics of the Best IT Consulting Firms
When you actually go looking for an IT consulting firm partner, however, you need to understand that not all organizations are created in quite the same way. They all bring different skills to the table and, more than that, you have to make sure you're finding some team that is an appropriate fit for the way you like to work.
What you need is some team that is capable of becoming an organic part of your team – a firm that can work together with your staff to deliver high value products and services at a pace and quality that you would expect from your own employees. This, coupled with the added benefit of their deep experience and skills that are then applied to your business programs, result in the perfect pairing you need when you need it the most.
Arguably the most important quality to look for in such a partner has to do with excellent communication skills:
Your IT consulting firm must be able to understand the requirements that you have and translate them into applications that digitize and automate time-consuming processes.


They need to offer regular reporting of project progress to keep you up-to-date on what has been done, what the current status is and what still needs to be completed.


They should have the ability to rally stakeholder buy-in during the project to make sure that everyone is equally enthusiastic about getting to that end result.


They must also have compassion and courtesy for client requests. In other words, they work for you - not the other way around. They need to put themselves in your shoes to see the problem from your perspective, accepting all criticism and suggestions along the way.
Additionally, they must have excellent software design and development skills. They must know their technology inside and out - only then will they be able to use it to accomplish your goals. They need to show significant problem-solving skills, along with an ability to think outside the box. Not every problem has an easy solution but with a little ingenuity, it can always be found.
The team itself needs to have exceptional design and coding skills, which is what will allow them to build a solution that is more than just a "one size fits all," generic piece of software. They need excellent management of project assets as well. From code management to database backups to server management, client exhibits, documentation and beyond - all of this should be available to make sure you remain confident that your partnership is where you need it to be.
Additionally, they should offer more than just a single solution to meet your needs - they should give options for you to pick one and help you weigh the pros and cons of each. They should be flexible and agile to changes during the development lifecycle, which leads to another crucial point: they need to be a team player. They're collaborators in the truest sense of the term which means they should work for you on all aspects of the project closely. This includes having a plan for testing and rollout as well.
Project management skills are also crucial for the ultimate execution of your vision. This includes:
An ability to manage the expectations of a client. Most friction in situations like these comes from a lack of communication and the right partner will keep everyone on the same page at the same time.


They should know when - and more importantly, when not - to push back on client requests. Anyone who has ever said "the client is always right" was, most definitely, a client. Nobody is perfect. If the client is wrong, they need to be able to politely show them the best way to proceed and why..


They should be able to stick to whatever delivery schedule has been decided upon.


The team should also be scalable so as not to cause unnecessary delays or disruption if someone calls out sick or goes on vacation.
Beyond that, the right partner will be one who is willing to go the extra mile. They'll always be prepared to step in when there is an emergency or major deadline, even if it means putting in extra hours on the weekend or at night.
They should also need to do what they say, no matter what. If that means admitting when they make mistakes, so be it.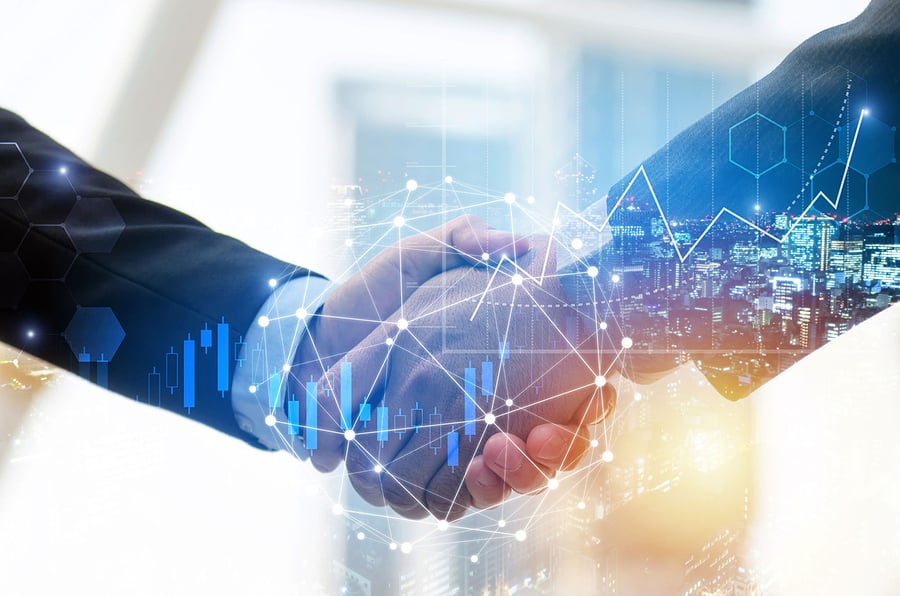 IT Consulting for Small Business
Not every organization has the financial resources necessary to get its own IT department up and running. This in particular is where IT consulting firms are a major benefit to smaller organizations.
They enable those SMBs to invest in the solutions they need without the additional expenses of hiring new employees, managing resources, training those employees and making sure their education is up-to-date and everything else that comes with a fully complemented IT staff. Think for a moment about the wide range of different skills that an IT staff would need to maintain your infrastructure. Then, think about how much money it would cost to get to that point. An IT consulting partner can provide the same results at literally a fraction of the cost.
More than that, IT consulting firms for small business also allow organizations to improve their processes and operations over time - literally transforming their companies in a way that makes them more productive, more efficient and more profitable. The IT consulting firm is always there when you need them and is not an expense when you don't. You can't say the same for an employee that you have on salary that you've also invested a significant amount of time and effort in up to that point.
Having outside expert knowledge brought into your organization is also a great way to provide a significant strategic advantage in the marketplace. They can act as an objective third party, offering insight and advice that you may not have otherwise arrived at on your own. The importance of this in and of itself cannot be overstated.
In the end, IT consulting firms provide significant value to companies both large and small. Business owners get the immediate benefit of a strategic partnership with a high-quality firm that brings with it the skills, the characteristics and the scalability they may otherwise lack. They get a new, virtual addition to the team that is flexible and available anywhere, anytime, no questions asked.
These IT consulting firms also add strategic value to organizations as they're a key part of business growth and profitability. The more streamlined your business can become, the more successful it will ultimately be - which is the end goal that all organizational leaders should be trying to reach.
To learn more about improving your business efficiency, please download the eBook titled "How to Automate Business Process in 7 Smart Steps."