The Top 13 Benefits of Business Process Automation in Manufacturing
5 min read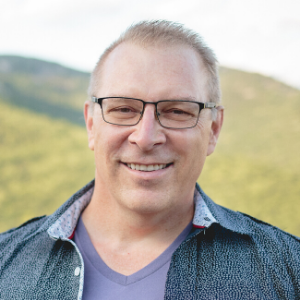 Lance Keene
It doesn't matter what sized company you're running or how long you've been around - every manufacturer always has business processes that are unique to the products and services they provide.
In a lot of ways, these processes help to form the basis of a significant competitive advantage. If you want to differentiate yourself from your competitors in the marketplace, you wouldn't want to do things exactly as they do. You would want to find opportunities that they haven't to really help you stand out in a crowd.
As a business continues to grow, there is always a need to automate these processes. This is true both for the purposes of improving data integrity, as well as the overall productivity of the business. This is what allows companies to continue to grow and innovate over time.
Those companies that have the best practices that are well-documented - like McDonald's or even Home Depot - have reached the level of success that they have in large part because their approach has been honed over years of fine-tuning and by automating things to guarantee that all new employees, regardless of their background, can be plugged into the process and the company gets the same consistent and effective results.
But the good news is that you don't have to be a large, international corporation like McDonald's to enjoy all of the advantages that business process automation can bring with it. You simply need to keep a few key things in mind.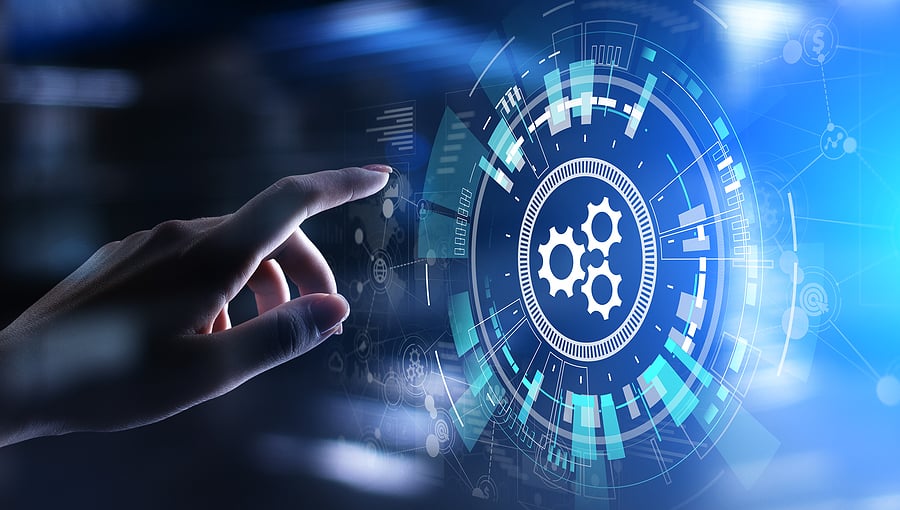 What is Business Process Automation?
At its core, business process automation is a way to transform certain critical processes through the use of software. Developers will take the time to document the process, at which point it can be translated into a series of rules that make sense in the technology world. These rules and patterns are ones that have been proven to be successful for the company.
The major benefit of this is that the automated processes are followed uniformly - regardless of an employee's skill or overall knowledge.
Business Process Improvement Examples
There are many different examples of organizations using business process automation to their advantage, using it to capitalize on opportunities for improvement and efficiency gains on a regular basis. These include but are certainly not limited to ones like:
Capturing governmental compliance data. Not only can business process automation help do this more efficiently, but it also helps guarantee that the information is accurate as well.
Ensuring that your manufacturing processes are all happening in the right order. This is key to making sure that subcomponents are available at the right time and in the right place to prevent any disruption to the manufacturing process.
Making sure that you have enough personnel on hand to produce the product in coordination with the raw materials that are also available. This is a key part of making deliveries on time and properly attending to customer needs.
Business process automation can also help with formula management or the manufacturing process - something where there is very little room for error, if any exists at all.
Supply chain management, which itself helps make sure that critical materials are always on hand and available to be used as needed.
Managing custom product development, all to make sure that custom client requests are being fulfilled in a way that meets their expectations. Business process automation makes satisfying customer requirements easier than ever before.
Finally, remember that document control is also often a requirement for manufacturers. These can include things like specifications, process documents, design documents and more. CAD drawings, formulation documents, standard operating procedures documents and even packaging information would also fall under this umbrella. Business process automation makes it easy to both create and store this information in a secure, protected way - all to guarantee that these items are available whenever they're needed, no exceptions.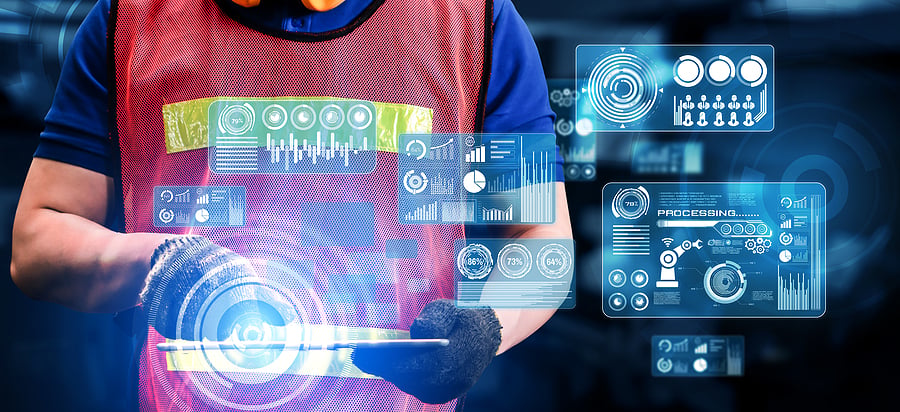 How to Create Business Process Automation Software
As is true with any software development process, one first has to understand the needs of the company - and why they are so important - so that processes can be documented in the most accurate way possible.
Based on the process information that is collected, a manufacturing process automation partner can then design a piece of software to automate the process in question. Once you know how the process works and how it fits in with the rest of the business, you can create a program that performs all steps in the correct order automatically - freeing up the valuable time of human employees to focus more on those tasks that actually require their attention.
In the modern era, business process automation software can be created very quickly using Microsoft ASP.NET and SQL Server. These resources, along with other related programming tools, enable a programmer to build a robust and powerful software solution for manufacturing companies in a fraction of the time it would have taken even as recently as a decade ago. This also makes it easier for manufacturing companies to achieve their desired return on investment as well.
The 13 Benefits of Business Process Automation Software for Manufacturers
All told, business process automation brings with it a wide range of advantages for manufacturing companies, including ones like:
It helps to ensure consistency in your business processes. Everything is handled in an easily repeatable, accurate manner to help eliminate issues like human error.
Improved productivity. Once certain time-consuming processes are automated, employees are free to focus more of their attention on those matters that truly need them.
Improved efficiency. Automation helps create a situation where you can get consistent results efficiently and thus at a lower cost.
Data accuracy. As the quality of your organization's data improves, it becomes easier to get real-time insight through it to make better and more informed decisions.
Cost reduction. The money saved by embracing automation can then be funneled back into other areas of the business where it can do the most good.
Streamlining approval processes. Business process automation helps to make sure that everyone who needs access to a particular document or even certain information to do their jobs always has it - thus leading to faster approvals in complex multi-step processes.
Better allocation of human resources. Thanks to reporting and your ability to draw from historical data, you can always be certain that the right people are in the right place at exactly the right time.
Ease of government reporting. This is particularly important for organizations that are dealing with compliance and related matters.
Improved operational intelligence for executives. Organizational leaders always have access to the real-time information they need to make better and more informed decisions, no matter what.
Improved employee morale due to the elimination of tedious tasks. Once certain jobs have been fully automated, people are free to do the work they care about - thus making them more engaged with the business.
The ability to access and manage the process over the Internet from anywhere, at any time. This is something that has proven particularly valuable during the pandemic given the fact that most people were suddenly working remotely due to the COVID-19 pandemic.
Connecting the supply chain digitally to the business process. Finally, organizational leadership has an opportunity to enjoy true end-to-end control over these matters.
Providing better customer service by pulling the client into the process. When you consider that so much of your success up to this point has depended on the quality relationships you're forging with your customers, this in and of itself may be the most important benefit of all.
In the end, there is certainly a strategic reason for manufacturing companies to adopt business process automation software - a number of them, in fact. Not only can it help improve their operations and efficiency, but it's also a major enabler of growth - a top priority for many businesses out there.
Every successful company starts life with its differentiation. Those differences are what make them unique and, when leveraged properly, they can also form the basis of a major competitive advantage. They're an integral part of not just the manufacturing process but also their products and services as well.
By investing in business process automation software and by automating as much as reasonably possible, this gives a company the ability to scale beyond what their competitors may be doing - thus creating the type of advantage that will allow them to enjoy success for many years to come.
To find out more information about our ASP.NET software development outsourcing capabilities, or if you'd like to discuss how business process automation helps manufacturers with Keene Systems CEO, Lance Keene click here to book a call with him. You can also download our eBook - Why ASP.NET Development Services Fuels Business Growth - to learn more about this essential topic.