How To Remain Compliant Without Drastically Changing Your Processes
2 min read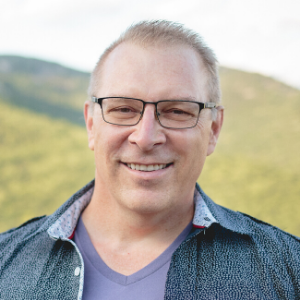 Lance Keene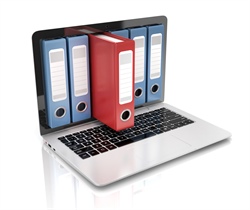 Most industries must meet local, state and federal compliance standards (especially regarding privacy and documentation) to continue operating without interruption. Modifying your business's procedures and processes to meet or exceed compliance regulations is often expensive, complicated and could involve lengthy downtime. Fortunately, meeting compliance regulations with custom software minimizes changes to your existing procedures and processes. Off-the-shelf compliance software is a "one size fits all" kind of software that typically forces companies to make extensive and costly adjustments to their existing systems.

Rigorous compliance standards mandate businesses operate under extremely high standards of integrity and honesty. Without a reliable compliance system, companies inevitably find it time-consuming and a drain on their budget when attempting to achieve compliance goals. Remaining one step ahead of rapidly evolving regulations and rules issued by state and federal agencies is practically impossible without compliance software monitoring systems running smoothly in the background.
RemainCompliant Without Compromising on Quality
Businesses implement compliance systems to gain control and visibility over vital quality processes that encompass operations and ensure compliance with company policies, industry mandates and complex government regulations. If compliance software quality is inferior and shoddily developed, consequences could include departmental shutdowns, loss of customers, increased internal costs and a decrease in employee productivity. Meeting compliance regulations is also important to avoiding fines, penalties and even a complete shutdown of the company. Additionally, achieving key compliance visibility supported by quality business intelligence is crucial to successfully managing potential risks while continuously improving business practices.

Businesses implementing compliance software developed specifically to integrate seamlessly into existing systems are also finding this type of software:

Enables companies to manage audit processes, create audit schedules and checklists and define quantitative/qualitative fail or pass criteria for individual audits.

Allows companies to define sampling plants plans and product/service criteria, specify acceptance levels to attributes and compare results to acceptance levels designed to identify areas of noncompliance.

Deploys CAPA (corrective actions/preventative actions) for streamlining the process of collaboration among team members and coordinators to help identify and resolve core issues affecting compliance.

Facilitates updating, creating or changing existing Standard Operating Procedures.

Provides training management points of reference while maintaining and reporting on training data/records to ensure adherence to regulatory requirements.

Prohibits unauthorized access to records by implementing preventative capabilities like encryption and electronic signatures per compliance regulations.
Custom business software integrated into compliance platforms receives automatic access to common services represented within these platforms. Consequently, development and use of custom software for meeting compliance regulations naturally defines and programs user interface modes and process logic. In other words, the application leverages platforms for general services that would need built otherwise.

Always being prepared for rapidly changing regulatory guidelines is also essential to keeping your company running as smoothly and efficiently as possible. By utilizing custom compliance software, your company will be able to streamline implementation of compliance expectations by quickly identifying updated or new compliance obligations and determining if your facility will be affected by these changes.

All major U.S. businesses rely on custom compliance software to efficiently handle cross-industry rules constantly put out by OSHA and the FDA. In addition to expediting compliance processes with uniform workflows supported by issue remediation, custom compliance software can also provide immediate insights into the compliance processes via intuitive charts and dashboards to enable informed and accurate decision-making. By centralizing tasks vital to meeting compliance regulations, identifying noncompliant sites and facilities and reducing the risk of noncompliance by automatically reassigning compliance tasks when necessary, compliance software can eliminate far-reaching consequences of industry infractions.

With nearly years of custom software development experience, Keene Systems remains one of the leading custom software developers in the country. Call today to learn more about how we can help your business maintain industry compliance effectively and affordably without disruption to your internal processes.
To learn more about the importance of eliminating human error in your operations, please download the eBook titled "How to Automate Business Process in 7 Smart Steps."