Getting at the business intelligence you need to make decisions
3 min read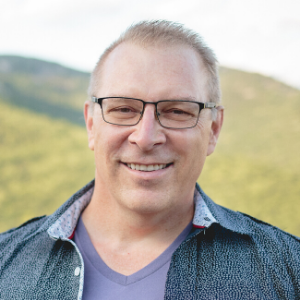 Lance Keene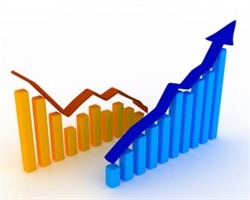 Acquiring timely and actionable business intelligence is an incredibly important component to a company's success. Business intelligence allows a company to react to new developments quickly and to capitalize on changes within its industry. Web applications can make it easier than ever to collect business intelligence data and synthesize it into information that can be worked into a comprehensive strategy on-the-fly.
What is business intelligence and why is it so important?
The field of business intelligence describes business analytics collected or accessed with the goal of implementing profitable strategies. Some business intelligence applications access information directly from data warehouses that record incredible amounts of analytic data while other intelligence applications scrape the data from the Internet or develop their own data capturing procedures. Business intelligence is required to produce actionable and quantifiable results through prioritization and strict methodology.
For the layman, a business intelligence application is designed to acquire and report on important information about the business. Business intelligence can be used for a variety of purposes - such as to remain compliant with industry standards and eliminate a process slowing down your business - but the benefits sought through the development of a business intelligence application should always be outlined before a company begins developing their system.
Some companies use business intelligence primarily for introspection, through the development of complex reporting systems that can accurately predict future performance. Other companies use business intelligence systems to isolate and react to businesses that are in periods of transition or restructuring, as a method of gaining and scoring leads. Business intelligence is an extremely versatile area that can be customized based on each business.



What are the major components to a business intelligence solution?
Modeling: predicting future trends based on prior period models.
Analysis: finding relationships and patterns in specific data sets.
Mining: the acquisition of useful data amongst large data sets.
Interpretation: drawing conclusions, ideally actionable, based on data sets.
Reporting: generating understandable reports for internal and external use.
How can you collect business intelligence for your company?
The easiest way for a company to collect the business intelligence that matters to them is through the development of a custom business intelligence web application. There are many benefits to custom business software. Custom applications will collect only the data that the company requests and will be streamlined to produce the results the company desires. This will eliminate human error and cut down on the amount of administrative time that would usually be spent combing over large amounts of irrelevant data.
A custom application can be developed to best fit the operations of the company. Mobile apps can be developed to facilitate access to a business intelligence application while out of the office and modules can be added as desired when the company grows or changes strategies. Custom web applications are also extremely cost-effective: the company only pays for the features that the company needs. A custom application will not suffer from a bloated feature set like off-the-shelf applications do because they are not built with a one-size-fits-all mentality. Custom business intelligence software is also easier than traditional software to troubleshoot and modify, which makes for an agile and responsive company that experiences a minimum of downtime due to technical issues.
How can your business leverage business intelligence?
There are many examples of businesses that leverage business intelligence as a significant element of their strategy. Business-to-business sales companies often use business intelligence to identify restructuring within companies, update their contact lists and contact new project leads to determine whether they might consider introducing their product. Business intelligence used in this way creates opportunities for a company that may not have existed otherwise.
Companies in customer service industries often use business intelligence applications to automatically populate their databases with information about their clients, such as contact information, and to give them leads on products that they may be interested in. Companies that leverage business intelligence in this fashion use it to increase their customer service satisfaction and to lower their overall administrative costs.
Business intelligence can also be used as a way for a company to study its own success, find patterns within its reports and identify changes that can be made to increase their overall revenue pictures. A customized business intelligence application, when used in this fashion, can help a company mine through incredible amounts of data to find the data that is actually important to them.
Getting it built.
If you have been thinking about developing a custom tailored business intelligence system but don't know where to start, give us a call and we'll kick around some ideas. We'll walk you through the process and show you how we can build a custom application for you that exactly meets your needs.
To learn more about the importance of eliminating human error in your operations, please download the eBook titled "How to Automate Business Process in 7 Smart Steps."