Defining Efficiency as a Software Requirement
2 min read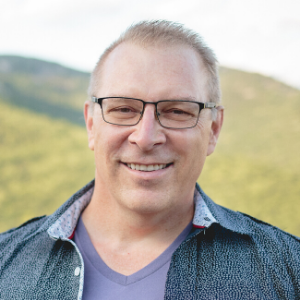 Lance Keene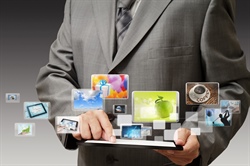 As a business, increasing the efficiency of your systems is key in ensuring you get the maximum return on your efforts. Every system you employ should focus on having the best efficiency and productivity standards while enhancing profitability. Truthfully, your businesses processes should work to your benefit in saving time and money – not the opposite.
What is Software Efficiency?
Many software platforms say they have efficiency benefits, but what exactly does that mean? In many cases, it's dealing with time and money, but when selecting the right software to implement these processes, efficiency has to be much more defined.
To achieve efficient software development there are a number of steps to take:
Define the Inefficiencies
First and foremost, you must identify the current inefficiencies within the current software and business processes. Understanding the delays and loss of productivity occurring due to inefficiencies plays a major role in pinpointing the problems and bottlenecks to develop a blueprint that will address the errors.
Develop or Improve Documentation
You won't know what to do if you don't have instructions on how to do it. Organizations are notorious for their lack of accurate documentation when it comes to efficiency, productivity and their everyday practices. This works against the company, holding no one accountable. Introducing an automated process in establishing documentation will increase efficiency while allowing team to enhance productivity through accurate monitoring and reporting.
Collaborate
Although cross-teams and collaborative processes sound good, companies are still having problems with the implementation. Fully embracing collaboration across the entire organization will alert management to what types of software is needed to improve efficiency, can offer additional solutions on progression of projects, and enhance face-to-face communication that makes a difference.
Transparency
Stakeholders come from all areas of the organization, not just upper management. When developing new systems and software, getting input from those who will use the software is key. Managers and other top operations staff are tasked with monitoring software they do not really understand, or they are tasked with monitoring the efficiency of software they do not use. Getting input from the stakeholders who will actually use this software, and integrating the needs of those workers will not only improve communication, but will increase productivity and the efficiency of the organization.
One of the major problems when dealing with organizations who need customized software but don't understand the process is their lack of understanding. Listing requirements that sound good, but are not conducive to creating a platform that will actually work to their benefit continues to be a challenge. Explaining the needs of the organization to software developers is one of the most crucial elements when approaching this type of project. A software developer can assess the organization and make recommendations that will work well for all stakeholders in a customized platform that increases efficiency and productivity.
Getting the right IT needs addressed from the very beginning can solve the current challenges of the operation. Additionally, a software developer can create software that meets the current needs, while anticipating future needs as the company grows. Before consulting with a developer, ask questions across the organization –
What exactly do you need and why do you need it?
What you do need the software to do to meet that goal?
Do you predict your company to grow in the near future? How should the software support that?
How many employees will be using this software?
Who will be monitoring the software an improving it over time?
Custom software is always the best way to capture the processes of your organization and make them work for you. Customized applications also increase efficiency, productivity and improves cost savings over time, making it well worth the investment.
To learn more about the importance of eliminating human error in your operations, please download the eBook titled "How to Automate Business Process in 7 Smart Steps."