Your Software Can Be a Competitive Advantage
2 min read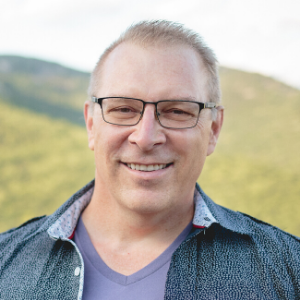 Lance Keene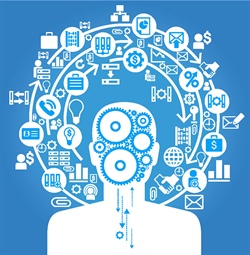 Every day you make many decisions for your business – those decisions range from budget and return on investment to growth and competitive advantage. Yes, as a business owner, you are very much like a tightrope performer, balancing your business' immediate needs with its long-term needs and growth.

In most cases, business growth involves maintaining a Competitive Advantage. One of the easiest ways to get a competitive advantage is through the technology your company uses. In the past companies replaced humans with machines that could do some tasks more quickly. Over the years the nature of competition has changed. Today, your choice of software can give you the competitive advantage you need. Not the prepackaged or off-the-shelf software that you can purchase at the local technology retailer, but custom software that is built to suit your business' specific needs.
Off-the-shelf software can address some needs. For example, word processing software can be purchased inexpensively, and, in most cases, it will perform the functions you require. On the other hand, off-the-shelf software such as Quicken or FreshBooks, address accounting needs of a company, but they are suited to a mass audience, rather than a specific business. Finally, off-the-shelf software doesn't provide you with the flexibility to modify or change it and it may not be compatible with other software you are using. In fact, relying on off-the-shelf software solutions can minimize any competitive advantage your business might have.

The business strategy that will contribute to both Competitive Advantage and business growth is to implement custom software. How do you know if custom software will provide a competitive advantage? Custom software can provide a significant advantage in managing tasks such as Customer Data, Billing, Time Tracking, Inventory, Compliance, Reporting, Operations and Complex Process Workflows.
Imagine if a company like Dell or Amazon relied on off-the-shelf software to manage customer orders. They would have no competitive advantage resulting in lost business.
Custom software can be a competitive advantage in the following ways:
Your business will change over time along with the market in which you do business. Custom software can be changed to adapt to changes and trends in business, so you can maintain a competitive edge relative to your competitors. Custom software is more efficient than off-the-shelf software.


You have the support of the software developer that builds your custom software as long as you need it, ensuring that your software changes as your business changes. The ability to make changes quickly and maintain control over custom builds increases your Competitive Advantage.


If you are using the same off-the-shelf software package that your biggest competitor is using you have little chance of gaining a Competitive Advantage. Custom software gives you control over changes and the ability to adapt easily – control and adaptability are not features of off-the-shelf software.


When you invest in custom software, you are investing in your business. When you purchase off-the-shelf software, you are investing in the company that built that software package. A custom or proprietary solution allows you to create new sources of revenue and maintain a Competitive Advantage.


Custom software reduces costs by eliminating the need for licenses and training employees to fit a process that is different than your process.


Custom software can be built to integrate with your existing software. This will increase production, improve performance, and optimize how your business functions.
Custom software is exactly what you need to maintain a competitive edge. It is no longer just for the big billion dollar companies but also for smaller companies too. By partnering with a knowledgeable and experienced software development company you can get custom software that not only fits your business needs but also gives you the greatest return on investment. Software should be built for your company's unique processes not for the masses.
To learn more about the importance of eliminating human error in your operations, please download the eBook titled "How to Automate Business Process in 7 Smart Steps."