Why Do I Need Customized Operations Management Software?
2 min read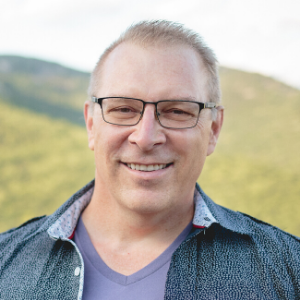 Lance Keene
One of the goals of every business should be to run efficiently. That cannot happen if the right employees, systems and processes are not in place. Ultimately, your entire infrastructure should be cost-effective, saving time and money. When figuring out your internal operations, figuring out the logistics, product development, time-tracking and analytics should also be a part of the equation.Having a unique system custom tailored to your needs and processes is crucial, and it starts with using the right software. Custom operations software is often overlooked, with companies spending thousands of dollars before they begin to get it right.
What is company efficiency?
In one sentence, it means making the best of the resources you have. When your company runs efficiently, you minimize costs while maximizing your output. It makes you more competitive, and positions you for growth.
Why customized operations software?
Customized operations software helps put things in perspective. Why use an off-the-shelf product that doesn't do exactly what you need it to? For most business operations, customization saves time, money, enhances efficiency, promotes productivity among employees and other processes, and creates a scalable infrastructure that grows with your brand. Most importantly, it gives you differentiation and a competitive advantage over your competition.
How do I know if I need custom operations software?
If your business has certain processes that can be automated, there's a good chance you need customized software. The first step will be to review your business systems. Are you using an off-the-shelf software package, and are you having to circumvent or use workarounds to make things easier for your employees? If the answer is yes, then you should start mapping out how you need things to work and reach out to a software consultant to provide a recommendation for viable solution.
Another way to look at things – are processes taking too long, and are there too many hands in the process? Streamlining your operations so that one or two people can handle certain things leaves room for your other employees to take care of tasks elsewhere. It's all about making your company work as efficiently as possible, while enhancing productivity.
How can a software consultant help?
A software consultant comes in and looks at your process management to figure out where you have inefficiencies that can be improved. They also work with you to understand what you need and how you need things done. For a business relying on the most efficient processes, this is a step that cannot be skipped. A custom solution helps workflows, integration with other software, saves time, improves communication across the organization, makes data sharing easier, enhances resource management, and can optimize your financial processes.
Customized operations software can make doing business a lot easier. Additionally, when your system is customized, your competitors won't know how your business works. This is advantageous because when you are using software from a box, you'll not only incur ongoing expenses for upgrades, but if your competitor also uses that software, your processes will work the same way. Having your own system in place gives you leverage that you won't get with a cookie-cutter solution, it gives you a competitive advantage.
Now is the time to reassess your needs, how you want your company to operate, and how efficient you want your processes to be. When consulting with a software development firm, make sure you have input from the people that actually do the work – the employees. They will be able to help you design a system that will not only work for them but handle your operations even when employees are on vacation or leave the company. The system should be flexible enough that all essential employees will know what to do and how to do it. This will help make your systems work for you, create efficiency, and enhance your overall profitability. The right software consulting firm will be able to identify all of your needs and custom tailor a system that is specifically designed to maximize the efficiency of your business processes, not the business processes of the masses.
To learn more about the importance of eliminating human error in your operations, please download the eBook titled "How to Automate Business Process in 7 Smart Steps."