Is Your Software Built for You or All Your Competitors?
2 min read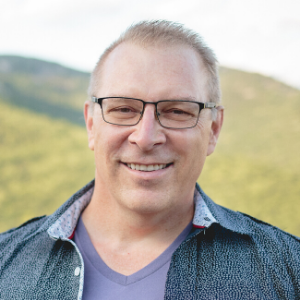 Lance Keene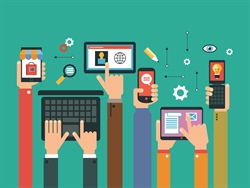 Technology companies have dominated the industry for the last ten years, offering solutions that cater to specific customers. This was previously seen as a benefit, as companies could purchase niche software that worked as a viable business solution. This was much better than buying broad software solutions that were not industry specific, and was designed by individuals within the industry that wanted to address the challenges a broad-based solution created.
As software solutions evolve, they are not as conducive to specializations like they once were. This is due to designers having broad-based experience, and not enough industry specific background to create solutions that will work best within niche companies. This development is also backed by VCs that are concerned with profits, rather than the best interest of the customer.
This trend is happening not only with consumer facing technologies, but is also occurring with back-office technologies that significantly affect the way operations are managed. Many people wonder whether or not specialized software exists anymore, and is it better than using off-the-shelf software that says it is designed to work with your industry needs.
The custom software advantage
One of the best ways to have an advantage over the competition is to have specialized software and processes that help set you apart. Software that is designed for your business, rather than one that fulfills general needs usually proves to be problematic over time. For companies that have objectives and goals that forecast future growth, putting the systems in place that will accommodate this growth before you need them. By doing this, you will create a competitive advantage while positioning your company for greater things.
What happens when you use a one-stop solution?
You can't stand out from the competition if you're using the same software. That means you are all doing the same things. If you're doing the same things, you may be getting the same results. Knowing your customers and what they need is one of the best ways to implement software that will get you in the driver's seat and build your brand.
Why use custom software?
Customized software helps employees increase productivity while keeping the company efficient. While initial costs to get the software implemented and acclimated to company needs, the benefits immediately override those costs. With custom software, every need is taken care of, every objective taken into account, and all of management's expectations can be fulfilled.
A personalized solution can only be achieved by using a software consulting firm that understands where the company's processes currently are, and where they are intended to go. Speaking with staff and the senior management team to align ideas and design from a strategic standpoint makes the difference.
What does the process entail?
Custom software is not built overnight. It takes time, information and effort to attain the results you seek. For many businesses, this can be challenging when attempting to determine what the real needs of the business are, and how a customized solution can truly make a difference. Take the time to create a plan to differentiate yourself from the competition while assessing your current software and strategies. This will give you the information and insight you need to effectively communicate with the developer so they can create exactly what you need for the current cycle and your specific needs.
For more information on how to get a customized solution, talk to the team at Keene Systems for a consultation that can help take your business to the next level. Knowing and understanding how you can make an impact on your industry through the right software solutions and processes can set you up for a profitable future.