5 Business Process Automation Examples That Improved Productivity
4 min read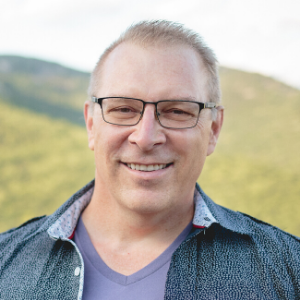 Lance Keene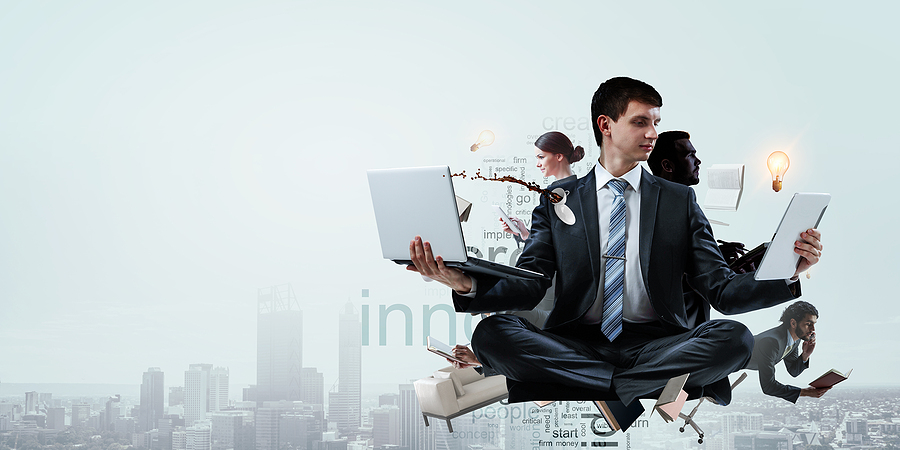 By embracing business process automation, you're doing more than just eliminating those costly (not to mention time consuming) paper forms. You're also eliminating the use of spreadsheets as a database across your enterprise, all while automating a complex approval process and enabling the better tracking of billing information - all at the exact same time.All told, business process automation enables companies to dramatically improve manual or spreadsheet-based processes - especially those that are unique to their business. In many ways, these processes differentiate the way the business delivers products or services to their customers.
To put it another way, there may be a lot of other companies that offer products and services like yours. But nobody does what you do quite like how you do it - and that unique quality is what should absolutely serve as the basis for your competitive advantage moving forward.
While the processes themselves may be critically important, they're also inherently inefficient thanks to the fact that they are manual in nature. Therefore, by automating these processes businesses can become more efficient and serve clients better in one fell swoop.
But at the same time, you don't have to just take our word for it. What follows are a number of fascinating examples of companies that are already putting business process automation software to good use.
Business Process Automation Examples
#1: More Reliable Gas Utility Installation Accounting
One great business process automation example takes the form of a company that provides underground gas utility services. That particular organization differentiates itself from its competitors by actually conforming their service offerings to the unique needs of each client.
As a result, the data requirements for every client are a bit different - something that would be a nightmare if this company were still living in a paper-based world. Thankfully, they're not - they rely heavily on business process automation to guarantee that each client has a consistent set of billing rules applied to them. Not only that, but they claim that they gained - through efficiency increases - 2% of top line revenues per year, all through the benefits that business process automation brought with it.
#2: Empowering Better Local Healthcare
Another great example of how beneficial business process automation software can be involves a local hospital group in New Hampshire that needed to automate patient management for the bariatric department. This particular hospital group caters to morbidly obese patients who are suffering through very serious weight-related conditions including sleep apnea, heart issues, diabetes and more. In addition to monthly informational meetings they also offer support for patients as they undergo their weight loss journey, surgical consultation and even surgery to patients.
Based on all of that, it was clear that business process automation was necessary to both improve patient engagement, and to generate the most important benefit of all: improving patient outcomes across the board.
This local hospital group engaged in a project to automate their patient management and outreach and they saw an immediate improvement in patient engagement as a result. Patient information is now available at a moment's notice to department staff, and even the organization's informational meetings for potential new patients have achieved a new level of efficiency. But most importantly, staff members are now able to create complex reports for doctors without the need for custom programming (or any additional effort of any kind, really), which has made the effort more than worth it.
#3: Generating Unprecedented Visibility into Legislative Activities
Not too long ago, a lobbying firm needed a more efficient way to keep track of all bills that were coming before the New Hampshire legislature. This particular firm focuses on not only legislation but also on administrative rules, government procurement and public relations. They provide advocacy and strategic planning, representation in both the executive and legislative branches and more - all of which is to say that their work is important and that the stakes really couldn't be higher.
The lobbying firm needed to keep a particularly watchful eye on those bills that were important to their clients - with updates on all of the bills in play being needed on at least a daily basis. Obviously, this required data harvesting from a government website - data that would then need to be combined into their own database that would allow them to understand the details of legislature scheduling to better serve their clients by ensuring that they attended meetings that were important to their clients.
As a result of business process automation, this lobbying firm is known to provide a very high level of service to their clients - something that gains them both new and repeat business on a regular basis.
#4: Automating the Management of Packaging Specifications
The spice giant McCormick & Company is another example of a company that knows full well just how beneficial business process automation can be, as they recently automated the management of their packaging specifications. If you're not involved in that particular industry, you might be surprised to know just how tightly regulated packaging requirements can be - both in terms of compliance and the potential reputational damage that mistakes can open an organization up to.
Not only did business process automation help McCormick & Co. reduce costly errors, but it also provided invaluable information to the proper people on a more timely basis. This reduced approval times and created a consistent (and most importantly) comprehensive specification across the business that included CAD drawings, artwork and product data, and more. But what this really did was create a much-needed structure that a contract manufacturer of packaging materials could follow - thus freeing up the invaluable time of McCormick & Co. employees to focus on those matters that really needed their attention.
#5: The Next Generation of Project and Resource Management
Finally, we arrive at the example of Centris Consulting - an organization that itself specializes in automated project and resource management systems. Centris' state-of-the-art tools are designed to improve project execution, workload management and even manpower planning on complex engineering, technical and program management organizations.
All told, Centris' system gives managers a clear picture of the various tasks that need to be completed for a given project, all while making sure that they're utilizing their staff members in the most productive and forward-thinking ways possible. From that perspective, Centris Consulting's solution is itself one of the best examples of everything that business process automation has to offer.
It's not about replacing your human employees at all. Instead, it's about capitalizing on any opportunity you have to allow them to work smarter, not harder.
Business Process Automation Summary
In the end, these are just a few of the many, many business process automation examples that significantly improved the productivity of each of the aforementioned companies. But the key thing to takeaway is that business process automation can benefit organizations not only in any industry, but also of any size.
Most businesses have manual or spreadsheet-based business processes that can and should be automated and refined. Not only in an effort to unlock a bold new era of productivity among employees, but to empower superior performance on behalf of clients as well.
To learn more about the importance of eliminating human error in your operations, please download the eBook titled "How to Automate Business Process in 7 Smart Steps."