How Can a Web Portal Improve Your Business
5 min read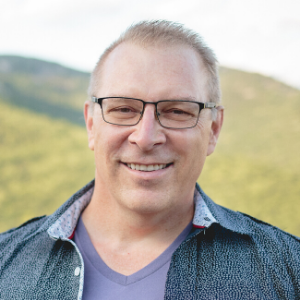 Lance Keene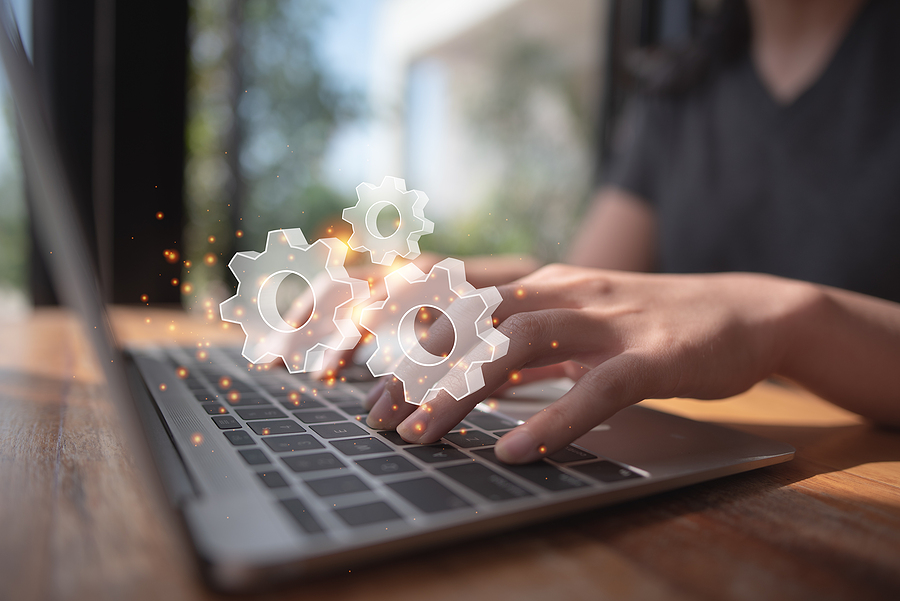 It can be difficult to remember, but in an era prior to the Internet people would actually have to call an establishment to understand what product offerings they had and what was going on with orders. If you had a question about a particular service, you couldn't just send a quick email or take to Twitter to get instant information. You literally had to pick up the phone, speak to a living, breathing human being and talk through whatever you were trying to accomplish.
In these days, the management of company operations was often done via a combination of paper, spreadsheets, phone calls, and sometimes even rudimentary methods of record tracking like Post-It notes. Thankfully, these days are now long gone. Why, then, are techniques like using spreadsheets to store data like a database still seen as acceptable just because they're part of "the way things have always been done?"
The answer is clear: they shouldn't be. And they don't have to be, thanks to the wide range of different benefits that techniques like web portals bring with them.
Web portals now replace all of these methods and more, all via an opportunity to consolidate information into an easily accessible website that can be accessed anytime, anywhere and from any device on the planet with an active Internet connection.
All told, a web portal can improve your business in a wide range of different ways - all of which are certainly worth a closer look.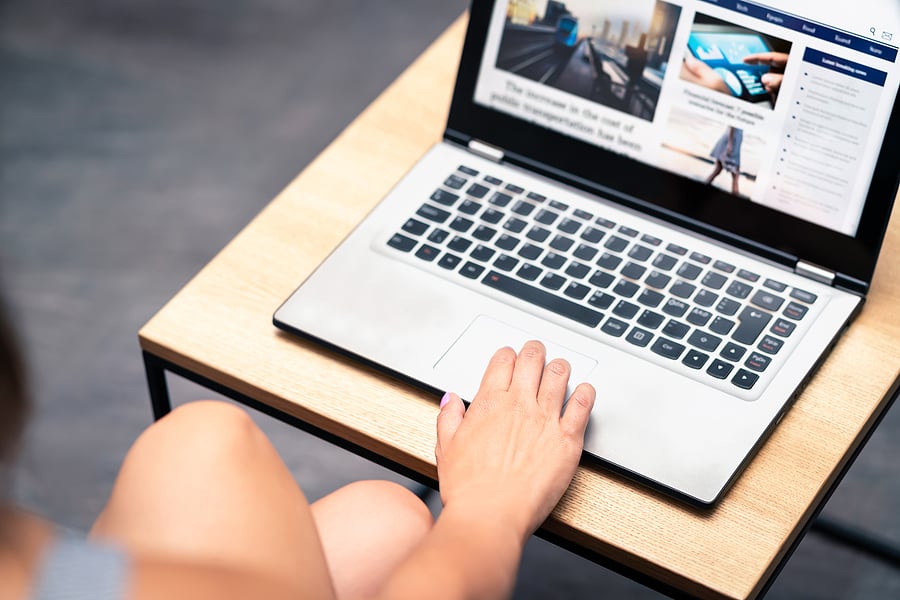 What is a Web Portal?
At its core, a web portal is any type of online website that consolidates information in a way that makes it easier to use than it otherwise would be on its own. This is especially helpful for users who need to interact with that data, along with those who need to be able to make better and more informed decisions based on the insights contained inside it.
The Different Types of Web Portals
All told, there are many different types of web portals that can help improve your business. Just a few examples of these include, but are certainly not limited to, ones like:
Client portals. This is a place where customers would go to not only find out important information about your products and services, but to also check on their availability, to place orders and to even have them delivered. A client portal manages all communication between the client and the company, thus allowing you and your employees to create better consumer experiences all the time.


Community portals. These are a place where segments of your users would go to get information about a group or an association that they belong to. This is a perfect chance to understand schedules, to get information about upcoming events, and to research all sorts of different related activities. Community portals are notable because they often contain private areas where members can chat amongst themselves.


Finance portals. These are places where customers can go to review information about their personal financial assets and financial information that is relevant to them. Examples of these include investments, bank accounts and even loans.


Government portals. These are websites that are designed for a particular branch of the government that lets the population gain information about or generally interact with that agency. Top examples of this would be the website for the Department of Motor Vehicles, or Healthcare.gov.


Knowledge Base. This is a particular type of web portal that offers a consolidation of information about the use and productivity of a product or service. It can also be a perfect way to educate your users, making sure that they have an understanding of your products themselves and what they do. Knowledge Base portals often include videos, tutorials and more.


Patient portals. These are portals that patients and even healthcare providers can use to both access and share information about appointments, prescriptions and someone's medical history. It's also a way to communicate in terms of outcomes and more.


Product service portals. This is an example of a portal that allows clients to request service on their products, and to better understand the outcomes and statuses of those service requests.


Student portals. This is something that is undoubtedly familiar to anyone who has attended a modern university in the last decade. Here, students can gain information about their class schedules, about the syllabus for a particular class, and more. They can also get assignments, upload their finished homework, and even communicate with professors through the web portal.


Vendor portals. This is an online place where subcontractors or suppliers would go to interact with a particular company, all in the name of managing their service or products.


Work management portal. Finally, these are a great way to manage the activities of your workforce. This can include not only the management of jobs but also scheduling, invoicing, inventory, materials management and more. Equipment management, employee time tracking, and project workflow would also be examples of the functionality that a work management web portal would offer.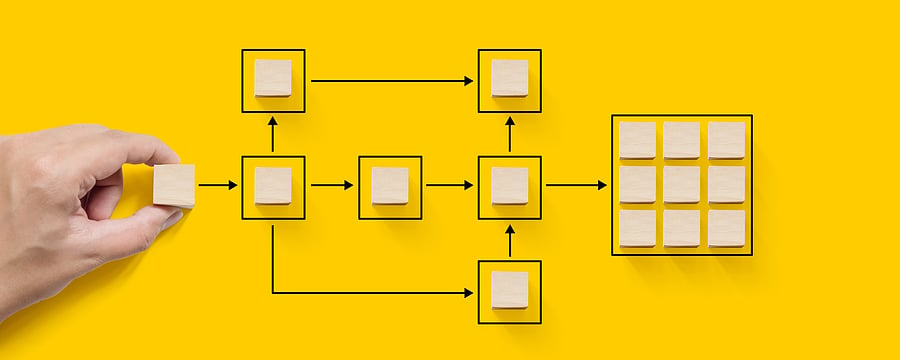 Custom Web Portal Development
In a lot of situations, organizations need custom web portals to be designed specifically for their unique needs.
They do this because in the vast majority of all cases, commercial off-the-shelf products simply don't meet their requirements. Every company has a different way of doing business - indeed, this is a big part of how they're able to differentiate themselves from their competitors.
Commercial software would cause them to marginalize their approach to that end, thus losing out on that competitive advantage that is so important.
Custom web portal development usually involves hiring a seasoned software development firm that specializes in such a task. The development firm will also have the skills necessary to capture business processes and translate them into software, all to empower automation and for streamlining productivity.
Cost Savings and Efficiency of Web Portals
All told, web portals bring with them a host of unique benefits - with cost savings being chief among them. Web portals help a business reduce the amount of people needed to manage information in a way that also streamlines the vast majority of all processes.
Keep in mind that the concept here involves allowing a business to grow in all of the ways that it needs, all without scaling their costs linearly. This does not mean firing people - far from it. Automation in particular isn't about replacing a human workforce at all. Instead, it's about supporting and empowering them.
Web portals allow team members to do far more at a faster pace - thus empowering a period of greater productivity across the board.
Because of this, the bottom line of the business stays consistent. This despite the fact that the top line grows far faster than it would have under other conditions.
Therefore, creating a web portal that standardizes business processes allows a company to scale at a faster pace - which in and of itself may be the biggest benefit of all.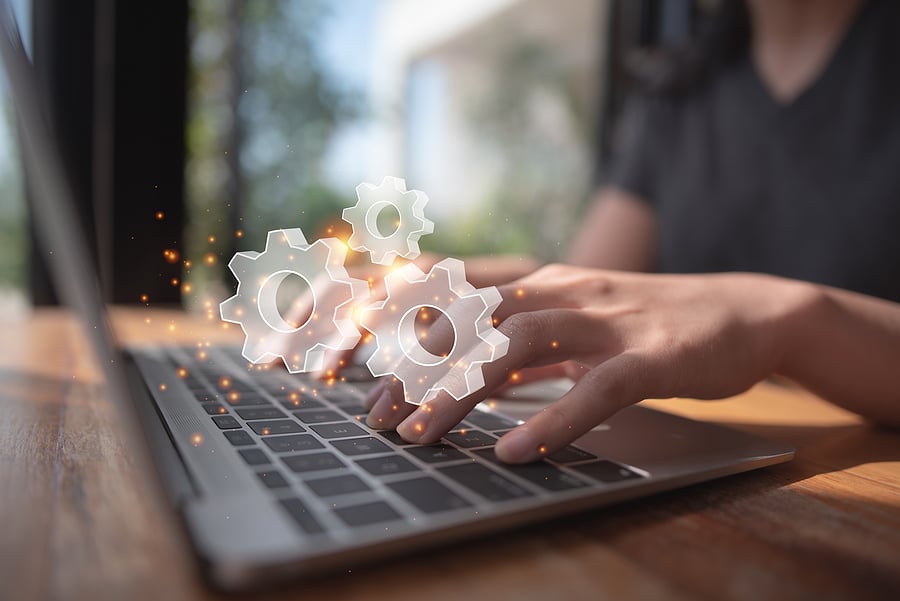 Technology Used to Develop a Web Portal
There are many different types of web technologies out there, but the preferred one for the development of web portals is usually the Microsoft platform called ASP.NET.
A related database technology – Microsoft SQL Server - is typically employed to store the data behind the portal.
This ASP.NET technology from Microsoft actually dates all the way back to 2002, and as a result is very mature and robust. It brings with it benefits like the complete flexibility to build anything that the client desires, all in a way that enables better growth and scalability moving forward.
In the end, there are a host of unique types of web portals out there for you to choose from depending on your needs. But regardless, companies that want to create a legitimate competitive advantage for themselves - all while improving their customer experience - should always consider developing a custom web portal for their organization.
Keep in mind that while there may be a lot of similar organizations that do what you do, nobody does it quite like how you do it. Therefore, a custom web portal is a way to capitalize on what makes you unique in a way that separates you from your direct competitors in the most efficient way possible.
There are many benefits to creating a portal, but they all serve the same basic goals: improving your business and enabling greater organizational efficiency in ways that will serve you well for years to come.
To find out more information about our ASP.NET software development outsourcing capabilities, or if you'd like to discuss how to create a web portal with Keene Systems CEO, Lance Keene click here to book a call with him. You can also download our eBook - Why ASP.NET Development Services Fuels Business Growth - to learn more about this essential topic.