Workflow: Improving Organizational Efficiency through Web Applications
2 min read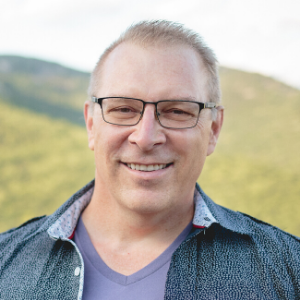 Lance Keene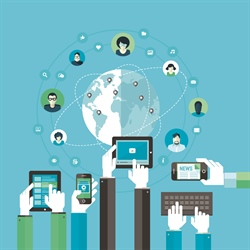 Whether it's allowing your sales support staff to manage financial transactions in the field or consolidating your customer information, web applications can improve your organization efficiency from the top down. Web applications streamline the layers of multi-step workflows employees encounter every day, both improving accessibility and responsiveness.
Applications with a mobile responsive design can be accessed through any mobile device, from tablets to smartphones. Technicians can tap into their Help Desk applications in the field, sales support personnel are able to complete sales on-the-fly and on-demand and project management information can be easily accessed by managerial staff members from anywhere in the globe. This agility allows for a powerful distribution of workforce and consistently improved, always-on organizational efficiency.
Reliable and Accessible Project Management
Web-based project management software creates a powerful system through which supervisory staff members can allocate resources as desired and have these changes pushed to employees in real time. Hours can automatically be tracked for the purposes of payroll and client expenses, and employees will never wonder which task has been allocated to them or have to check-in with their supervisors unnecessarily. Employees are able to update the status of their projects on a constant basis, empowering supervisory staff members to make decisions quickly, freeing up supervisory time for other revenue-generating tasks. A solid web-based project management solution removes the need for unnecessary status meetings, greatly improving organizational efficiency.
Developing and Growing Customer Relationships
Building a solid customer relationship requires the ongoing collection of extensive data regarding each client interaction and transaction. Through web applications and mobile devices, customer relationship information can be better maintained and accessed, ensuring that customers are always treated with context through every point of contact, regardless of which employee they are serviced by. Providing a consolidated solution and database for customer relationship data, such as a powerful ASP.NET & SQL Server solution, improves customer service and thus bolsters customer retention. Multi-step customer relationship management processes, such as customer retention and re-targeting, can be managed by any support personnel available, through data consolidation and centralization.
Improving Financial Accuracy through Real-Time Reporting
An ability to continually access financial reporting data and report transaction information on-the-fly vastly improves the accuracy of financial reporting. Through web applications and the appropriate employee protocols, managerial staff members will be able to access real-time work product and financial reports rather than having to wait for these reports to be compiled. Both accounting personnel and administrative staff members will need to spend far fewer work hours in data entry / data correction, as financial data will be entered in as the transactions actually occur. An automated financial web based reporting process also cuts down on potential errors and reduces the amount of time spent error-checking.
Identifying Inefficiencies in Manufacturing and Distribution
Through the large amount of data consolidated in a web-based application, inefficiencies in distribution, production and manufacturing can be identified and managed -- often before they become a challenge to the business. Distribution channels can be streamlined and potential bottlenecks in distribution and production can be identified in advance. A truly holistic company resource management program will be able to create an overview of both tangible and intangible assets, from equipment purchasing to employee work hours, to better improve the company's efficiency at all levels.
Web applications are an incredibly powerful way for companies to streamline their workflow and manage their multi-step processes. Through data collection, consolidation and real-time reporting, web applications empower businesses to make agile decisions and free up their work hours. Mobile applications facilitate a constant connection to a company's resources and data, while integrated solutions allow a company to manage all aspects of their business at once.