Why Spreadsheets Aren't the Answer for Managing Your Operations
3 min read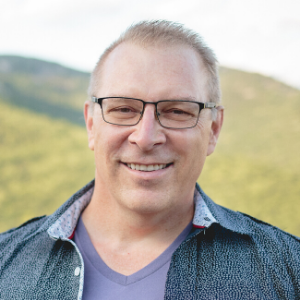 Lance Keene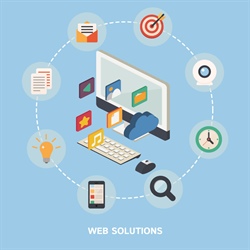 Your grandfather may have been the king of improvisation when working on a car or tasks around the house. Unable to find a screwdriver, he may have grabbed a knife you're your grandmother's kitchen drawer. The blade worked for the job, but not as well as the screwdriver. Grandpa knew that.
Imagination and resourcefulness are good traits to have especially in business. But like grandpa, a businessman knows that there is a proper tool for every task. Your company uses several types of software to manage your operations. A software developer created the web functionality tools, operating systems, and business productivity software that you use.
Costly Human Errors
One of the tools you use more often than any other is the spreadsheet. Spreadsheets are practical tools for calculations and simple analysis, and while they are easy to use and less expensive than custom software solutions, they can also cause problems for your business. As your business grows, it will outgrow the capabilities of spreadsheets. You will need a more sophisticated operations management tool that isn't as limited and inefficient as spreadsheets.
The larger your business becomes, the more data you will need to manage. Entering and manipulating data in spreadsheets, a manual process, makes your data more susceptible to human error. In fact, a study at the University of Hawaii found that 88% of spreadsheets contain some type of error. One mistake in a single cell will cascade through your data and compromise data integrity. Because the data in a spreadsheet is interrelated and spread through different folders and departments, it can be almost impossible to find an error. The attempt would be costly and time-consuming – costing your business money and opportunities and damaging your reputation for reliability. Operations management cannot manage your business processes - planning, organizing, coordinating – your company's services efficiently with spreadsheets.
Collaboration
As your business grows, your employees will need custom software that allows them to collaborate across different departments, cities, or countries on day-to-day tasks such as budgeting, sales and marketing campaigns, inventory management and so on. And now in the age of the internet, savvy companies are pulling their customers into the collaboration effort to deliver better solutions that the customer demands. That collaboration can't happen with spreadsheets.

Collaborating using spreadsheets can only be done via email. Emailing spreadsheets can result in duplicated data and errors. The potential for mistakes increases when your employees lose track of files they have emailed, and the version of the spreadsheet isn't tightly managed. It is common that one employee completely wipes out the work of another employee because they sent out the wrong version of a spreadsheet. Security becomes a big issue when a spreadsheet is emailed or saved to a thumb drive – competitors may receive your unprotected data.
Data Integrity and Decision Making
Software developers can create a web application that efficiently consolidates and analyzes data from various departments quickly providing reporting and operations management. That application can be made available to anyone who needs to collaborate on the project, both employees and clients. Conversely, the spreadsheets you have relied on for years may take several days to generate a report manually. In some cases, the data is obsolete by the time you get the report. Data integrity issues adversely affect your ability to make timely business decisions.
Compatibility
You need custom software solutions that are compatible with your existing software/business management tools, allowing your employees to work within a single platform, rather than switching back and forth between several different applications. Customized software enables employees from any location to collaborate, customize reports, and share information within a single software platform. Security issues are gone, costs reduced, and operations streamlined. Employees can quickly identify new opportunities and clients can make their needs and desires known to the internal team through web based collaboration technology.
Custom Software is the Better Choice
Custom software will allow you to efficiently manage your operations by providing you with greater control over your data, automating tasks, perfecting communications with clients, increasing response times, and providing a readily understandable view of crucial data and performance analytics.
Free or packaged spreadsheet programs are one-size fits all options. Custom software is developed to meet the specific needs of your business and is a better choice for your growing business. Instead of using a software package designed for the masses, you should be considering software designed for your unique business, software that gives you a competitive advantage over your competitors.
To learn more about the importance of eliminating human error in your operations, please download the eBook titled "How to Automate Business Process in 7 Smart Steps."