Why Businesses Need an Enterprise Content Management System
5 min read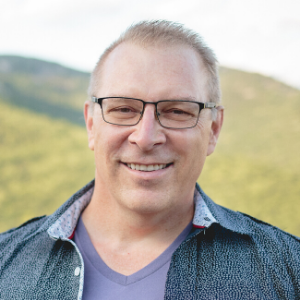 Lance Keene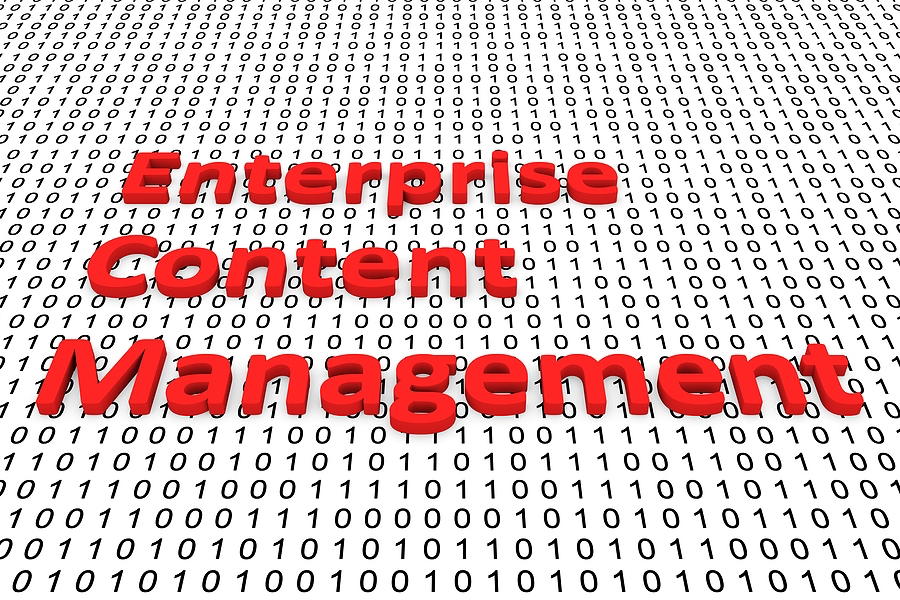 According to one recent study, the total amount of data that users are creating and working with on a daily basis increased to a massive 79 zettabytes in 2021. That number is expected to balloon to over 180 zettabytes by as soon as 2025. For businesses, contained inside that data are the insights they need to do more with less. To make better and more informed choices regarding their products and services. To form longer lasting and more valuable relationships with their customers.
The problem, of course, is how difficult it is to make sense of it all when you're talking about data volumes of this magnitude. That, in essence, is what a content management system (CMS) is all about.
Companies have a variety of different types of content that they need to make available to both the public and to internal users and vendors. Examples of external content would be web page content, blogs, news articles, press releases, photo galleries, product information and more. Examples of internal content might be contact lists, client information, work management, process flow information, scheduling and inventory data and more.
An enterprise content management (ECM) system therefore becomes the best platform in which an organization can build repositories for all of these different types of content in a way that makes them easier and more efficient to distribute to the right people.
Why is Enterprise Content Management Important to an Organization?
Most organizations determine that they need a strategic enterprise content management solution after they have identified some type of overarching business challenge. This can include the fact that they're handling too much paper in a way that is harming productivity, or that their unstructured information causes bottlenecks when trying to process, access or extract value from that data.
What are Examples of ECM?
All told, there are many examples of ECMs that businesses can consider for their unique use cases. These include but are certainly not limited to ones like:
Asset management. These solutions can store and act as a repository for information that the company uses in various daily functions.
Secure methods of collaboration. This makes sure that all business users have a way to communicate, something that is especially important during the "distributed workforce" era that we're living through.
Document management. This is an ideal way to control the creation of data, as well as the review and routing of company documents, while also tracking revisions being made to those documents along the way.
Work-in-process management systems. These allow internal and field teams to manage data about projects, materials and even time tracking. In addition to collaboration, one of the major benefits here is more accurate billing to the client.
Compliance management and tracking. This would be especially important for businesses that work within a rigid regulatory environment.
Business analytics. These enable a company to know where their products, revenue and services are in real-time - all so that leaders can make more accurate decisions in a far faster way.
Digitization of paper documents. This process allows an organization to capture their work product and make it available over the Internet as they transition to a new digital environment.
Case management/customer service management. This allows a business to track customer requests and better manage their work to address customer issues and guarantee that requests are being adequately handled.
Knowledge management. This is especially valuable if you have a complex product line. Providing a knowledge base where clients can get self-service answers to their questions without involving company staff can save a tremendous amount of time and effort.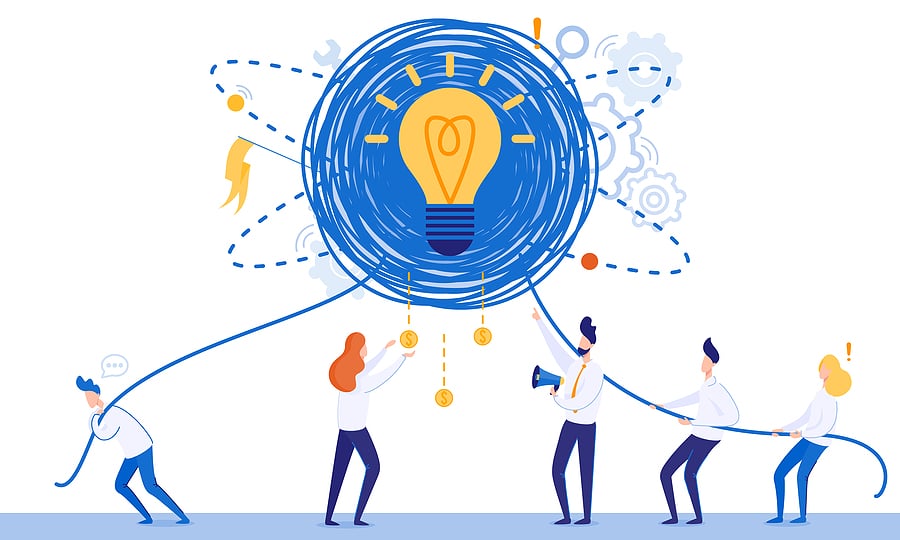 Why Do You Need ECM?
It's safe to say that historically, the way this type of information has been managed has been haphazard at best. Most processes lacked consistency, not to mention that they made ease of updates nearly impossible.
An ECM enables an organization to add order to the chaos, all while improving their business operations and efficiency as well. It adds structure and organization to otherwise unstructured information, thus allowing them to extract even more value from it moving forward.
How to Create an ECM for Your Business
Building an ECM for your business from scratch can be equal parts time-consuming and costly. One viable alternative that a lot of organizations have been embracing involves licensing a comprehensive ECM from a vendor. However, this too can quickly get expensive and it may only meet a portion of your needs.
This is because no two businesses are created in quite the same way, and licensing an ECM from a vendor essentially tries to force you into a "one size fits all" box that doesn't really exist. It might not address all of your business' unique processes and requirements simply because it was never designed to do that in the first place.
By having a custom ECM for your business, on the other hand, you gain much better performance and results. One way to create an ECM involves creating a hybrid solution by starting with an open source system that already has many of the features built into it that are necessary to gain the functionality you need. You would essentially use that as the foundation, then purchase additional add-on modules to solve various problems. That approach, coupled with custom software development, would make sure your most unique business needs are addressed.
This approach gives you a "best of both worlds" situation by not reinventing the wheel for very common functionality, but then also spending a much smaller amount of time and money on what is only absolutely necessary as far as custom programming is concerned.
Real World Examples of a Hybrid Enterprise Content Management
One popular example of a technology used to create hybrid ECM solutions that is based on an open source system is called DotNetNuke. It was developed with Microsoft ASP.NET as the web development platform, coupled with Microsoft SQL Server as the database.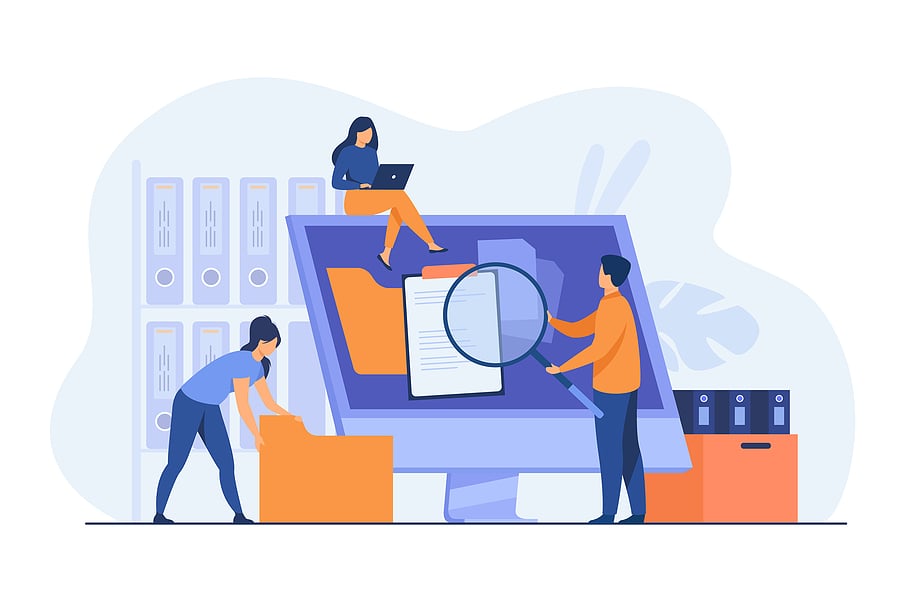 The Advantages of Using DotNetNuke as the Foundation for an ECM
Also commonly referred to as DNN for short, DotNetNuke is a free, open source content management system. Think of it a bit like WordPress, only it is built on top of Microsoft's ASP.NET and SQL Server technologies. Users can add, change and delete both pages and content themselves - all without needing to get programmers involved.
All told, DotNetNuke brings with it a host of unique benefits like:
It is "skinnable," meaning that you can change the look and feel of the site to whatever best suits your needs. You can purchase stunning mobile responsive skins for approximately $150, for example, rather than hiring a graphic designer and paying them $3,000 to $5,000 on average to do the same thing. These skins give a website or web portal a modern look and are guaranteed to display correctly on all browsers - both desktop and mobile.
There is an intuitive, easy-to-use user management and role management system built right in.
There are literally thousands of third-party modules to choose from within the DotNetNuke ecosystem, virtually guaranteeing that even your most unique needs will be taken care of.
Built-in security is also an essential part of DotNetNuke and the development environment. New versions are released yearly that address security threats, allowing your web portal to evolve and remain protected at all times.
It also offers built-in version control for web content. If an employee makes a mistake when authoring a web page, for example, everything can easily be rolled back to a previous version.
Built in content scheduling is also included, which can be essential for regulatory compliance. Not only can you schedule pages to publish at specific dates and times, but this also makes it easier to plan and schedule content well in advance.
User role management is also built in, which enables control of which team members have the ability to see and edit content pieces. This also allows public content to be handled differently than private content.
All told, DNN is particularly valuable if an organization wants to create not only public facing website that looks and functions terrifically, but that also acts as a web portal for clients and employees as well.
In the end, any business can adopt an enterprise content management system that uniquely addresses their business needs. The aforementioned hybrid approach is the most cost-effective - particularly when it comes to achieving the goals of managing a diverse array of content and improving their business productivity and performance.
To achieve success in building a hybrid management system, organizations should absolutely consider hiring a company that is well versed in DotNetNuke, ASP.NET and SQL Server development. At Keene Systems, we've helped many businesses accomplish exactly that and we're honored for the opportunity to do the same for you, too.
To find out more information about our ASP.NET software development outsourcing capabilities, or if you'd like to discuss how to create a enterprise content management system for your business, speak with Keene Systems' CEO, Lance Keene click here to book a call with him. You can also download our eBook - Why ASP.NET Development Services Fuels Business Growth - to learn more about this essential topic.