Why Are You Still Running the Company on Spreadsheets?
3 min read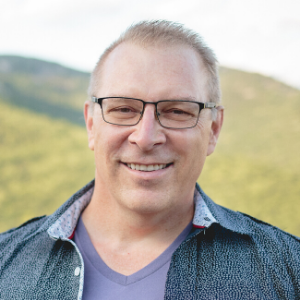 Lance Keene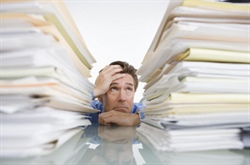 Company productivity can skyrocket with the implementation of comprehensive software solutions. Nevertheless, some companies are still using outdated technology such as spreadsheets to track the majority of their company information. Spreadsheets are wonderful tools when used properly, but they are not an overall business solution. They are increasingly being used as a stopgap measure instead of storing data in a real database. A database-driven web application can easily replace all of the functionality offered by a spreadsheet and much, much more.
Spreadsheets Don't Give the Complete Picture
A spreadsheet can only go so far. Regardless of the algorithms and charts you use, spreadsheets are extremely simple. They may be able to tell you the contact information of a client, but a comprehensive customer relationship management program can tell you who your clients are, when they last interacted with you, whether they are experiencing any support issues, whether they have connected with you on social media and if they have an appointment coming up.
Your web application can show you practically everything you need to know. Graphs and charts can be used to depict financial information and customer relationships can be analyzed to determine the best paths towards client retention. Web applications can also be integrated into a variety of other services such as social media to ensure that you never miss a thing, and a web application can even be used as a help desk ticketing system to ensure that your customers are always supported.
Spreadsheets Aren't Secured or Validated
Web applications only allow access by employees while spreadsheets can be accessed by anyone. Confidential information should never be stored in spreadsheets for this reason. Anyone with a thumb drive can make off with your valuable company data without you even knowing it. The information held in a spreadsheet also isn't validated in any way. Custom .NET web development will ensure that the data entered is correct and not duplicated, while spreadsheets have no form of data integrity checks.
Not only can a web application restrict access to employees, but it can also offer granular permissions. Different employees can have different levels of access based on seniority or position, and this ensures that employees are never privy to more information than they should have.
Spreadsheets Aren't Easy to Access
A mobile responsive web application developed in ASP.Net and SQL Server can be accessed from anywhere in the world, while a spreadsheet can usually only be accessed on a company network. The ability to get your financial, customer and inventory information while on the go is invaluable. With a mobile responsive application, you can easily check on your outstanding bills, your balance sheet or even individual client accounts while out of the office. Spreadsheets also can't be altered and accessed reliably by multiple users at the same time the way data in a web application can be.
Not only can a mobile web application be accessed by your employees, but it can also be accessed by your clients. You can use mobile applications to allow clients to create appointments through their mobile devices or to open trouble tickets if they are having issues or wish to speak with sales staff. This increase in functionality for your consumers can lead to an increase in customer satisfaction and hence profitability.
Spreadsheets Aren't Scalable
As you grow your company, you'll find that your spreadsheets will soon become unwieldy. If you're using spreadsheets or similar types of technology to store your information, you'll find yourself having to use dozens of spreadsheets to track your operations. You may even find yourself losing countless hours trying to determine where information is. You can't search through the text of all of your spreadsheets at once the way you can search through a web application. Web applications can be deployed fast and scaled to fit any size of company.
A single web application can take a company from a small startup to a large corporation. With a web application, you take advantage of the advanced technology of the hosting company to create an infrastructure that can be expanded and modified as necessary. The program can be further developed and tailored to your needs as your company grows and changes.
The Importance of Updating Your System
While you may think that your spreadsheets are suitable for now, it's important for you to address your company's organizational issues as early on as possible. You don't want to wait until your spreadsheet solution becomes too cumbersome because this could lead to potential downtime and lost revenue for you and your company. Comprehensive web applications don't just make it easier to do your job, they directly increase company efficiency and lower overall administrative overhead, both of which can greatly increase a company's profitability. If you're serious about growing your company and increasing your revenue, the proper software solutions are absolutely critical. Consider tossing all of those clunky spreadsheets and step into the modern world of database-driven web applications. Your competition already has!