Why Finding the Right .NET Developer Is So Important
2 min read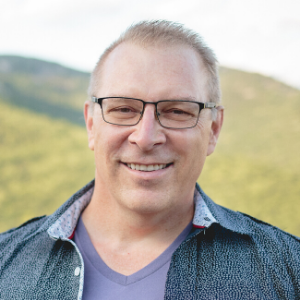 Lance Keene
.NET development services are in extremely high demand. Over the last few years, more and more companies are looking for developers with not just .NET experience, but .NET expertise. Unfortunately, this demand has been met with a supply shortage that forces organizations to put projects on the backburner.
The reason for the supply not meeting the demand varies depending on who is asked, but there are a couple of leading theories. First, the title ".NET Developer" is not as clearly defined as it may seem. Second, slow hiring processes cannot keep up with capturing qualified candidates. Lastly, the perfect candidate is very rare, and most organizations are not willing to train.
.NET in simple terms
.NET is an open source, cross-platform, free development platform designed for building a diverse array of applications. Many different programming libraries, editors, and languages can be used in order to create application models for the desktop, mobile, web, machine learning, artificial intelligence (AI), gaming, and the Internet of things (IoT).
Microsoft created .NET as a development framework that would provide a controllable environment where software can be developed and installed mostly on Windows-based operating systems. It started out as a response to the success of Java, which is why a lot of the base ideas of the two are comparable.
The hard and soft skills of a .NET developer
.NET developers need to be highly skilled individuals with not only a specific knowledge base, but also a broad understanding of the logic and creativity of programming. A solid understanding of C# and a familiarity with the .NET framework, including keeping up-to-date with the latest features, is incredibly important. And, obviously, an ability to write clean code is a must.
Soft skills are often what sets one .NET development company apart from another. The ability to listen to a customer, ask the right questions, and explain the process in terms the client can understand will be used on a daily basis. Also, a significant portion of what .NET developers do falls under project management, which means excellent communication is pivotal.
Keene Systems as a .NET development partner
When it comes to experience and expertise in custom .NET software development, Keene Systems is hard to beat. For over years Keene Systems has been partnering with clients to achieve their custom software goals with deep ties to the development community and a focus on helping businesses run as efficiently as possible.
Keene Systems strives to be an industry leading .NET application development company. This is done by taking inventory of an organization's unique challenges and designing solutions that help achieve their business goals. By specializing in solving business operations problems, the developed custom .NET software can turn day-to-day tasks into streamlined processes.
With .NET web development more in-demand than ever before, finding a custom software development partner with the right balance of technical skill and business expertise could make or break a project. Keene Systems is a cost saving collaborator with a proven process of taking a holistic approach to software development that will bring success to any project.
To learn more about the importance of eliminating human error in your operations, please download the eBook titled "How to Automate Business Process in 7 Smart Steps."