How to Ease the Pain of Losing Your Programmer
3 min read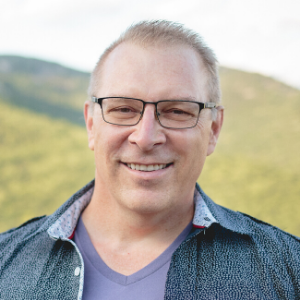 Lance Keene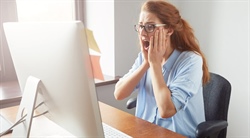 As companies grow, having programmers or software developers is almost a given. Customized software development and platforms that cater to your specific business model becomes a high priority. Your business operations should always to be able to scale based on your needs, rather than one that is geared toward a general market.
Whether you are using an in-house team or freelancer, keeping them around after the platform is built to maintain operations can be costly. It's also important to consider other circumstances, such as what happens when you lose your programmer, and how will your company's operations be affected if no one knows what to do?
First things first. You need to find a new programmer or consulting firm to come in and make sure things are still working properly. The in-between time is where things can get challenging. Your former programmer had access and information that could potentially ruin you, and realizing that can be quite painful. So, how do you avoid this pain when moving on? Here are a few steps:
References
You want to make sure your new programmer or firm has impeccable references – references that won't make you feel as if you will be left high and dry if something happens. Usually, the people giving you the references will give you their best ones, or current clients. You want to make sure to ask for former clients to learn about how they transitioned on after breaking ties with the freelancer or firm.
Proprietary rights
When developing your contract, there should always be a clause that defines the scope of work, roles, confidentiality and access. You should make it plain and clear that any work created is your property. Any and all passwords and accessibility should be shared with you and your team at all times. This should protect you in the event you have to cut ties unpleasantly. Your team will be able to go in and change everything quickly to avoid any potential backlash.
Copies of the Work Product
When developing an application, the programmer has a choice to publish it with the source code or just the machine code. Source code is the English like language a program is written in. You need this if you every want to modify the program. Source code is run through a compiler program that converts it into machine code, the zeros and ones that the computer understands. It's not uncommon to hear that a company fires a programmer thinking they have a copy of the website source code only to find out months later that they only have the machine code and have lost the ability to change it in any way. Now the programmer has disappeared, and your $100,000 piece of software is un-editable. Be sure you are always in possession of the latest version of your source code.
Transition phase
Your contract should include an "out" if things are not working well between you and the programmer or firm. Even when things like this occur, having a transition phase included can help your team get up to speed on things and items are handed over. You won't be in the dark as much because you will also have some time to find a replacement. Putting in a time frame, such as two weeks to a month should give you some leeway.
As with anything, finding the right software programmer or firm to handle your needs can take time. You should always have a contingency plan in place from day one. Having one of your employees work hand-in-hand with your programmer or firm will not only keep you in the loop, but will alert you when things are not working as they should. Your team member will be the go-between on both ends, protecting your organization from being left in the lurch. Although your team member may not be able to handle everything as effectively as the main programmer, there are some aspects they will be able to understand and can keep processes moving in the interim.
Keene Systems can assist in getting your organization up to speed and your systems running as they should. While things can be disheartening knowing your programmer has left, you have a resource that is not only trained in development, but one that can step in and pick up where things dropped off. Customization is key, but being able to transition and scale throughout those customizations makes the difference. Keene Systems can help build your custom software platform for now and the future.