Building a Solution for Importing Data
2 min read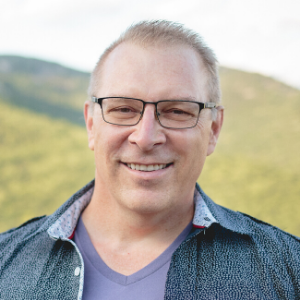 Lance Keene
What do you do when your company needs to manage large amounts of data and has outgrown the previous way of handling the needs of their clients? Find a way to address the challenge. That's what The Dupont Group did. As a company that focuses on legislation, administrative rules, public relations and government procurement, importing data was an everyday need to stay on top of things, but they didn't have the resources or systems in place.
As a communications provider, increased efficiency in the handling of data was also a top priority. Providing advocacy and strategic planning, public relations and executive and legislative branch representation to businesses and nonprofits was challenging enough, but with no way to import data, things were quickly starting to pile up. As their business is in staying on top of all the bills and events going on in the legislative space, being unable to stay connected on a continuous basis was beginning to cost them time and money.
Tired of wasting valuable employee time by cutting and pasting information from the New Hampshire legislature website into reports for clients and reviewing hundreds of pages of information to find the correct events to list in their calendars, the company solicited the services of Keene Systems. They assessed the situation, configured a solution, and developed custom software to help deal with their issues that would pull the data they needed into a database where meaningful reporting could be done for their clients.
How did they do it?
Keene Systems developed a software that extracted data from hundreds of government webpages, only saving data relevant to The Dupont Group's needs. They also added a notification system to assign specific employees to certain bills, with automatic reminders to alert the employee when the event was coming up and they needed to take action. This helped the staff stay current on all the latest bills and hearings, and provide all their clients with accurate and timely information, reporting and calendar events on relevant government issues.
Getting things done
When working in a business environment that relies on external data and information, there should be effective processes and systems in place that work to make things easier. One of the main issues with The Dupont's Group operation was they knew what needed to be done but didn't foresee the possibility of having a customized solution that could do everything they needed it to do. Once they realized that an IT solution was possible, the effects of maximizing employee efficiency and profitability became a reality.
The Dupont Group's new software uses "Screen Scraping," which builds a pattern recognition rules engine that crawls the state website. It focuses on the pertinent issues specific to their client base. As soon as the software solution was implemented, the firm began to realize immediate savings. Productivity increased, and the staff has been able to focus on additional tasks while maximizing their productivity.
With a new focus on efficiency, operations have been streamlined and productivity is at an all-time high. Clients are able to receive information faster, and handle business on their end.
Having a resource that helps alleviate these issues using customized options to cut out the extras and focus on improving productivity makes a difference. With so many clients, and so many calendared events affecting the way they do business, a system to extract and disseminate their data to the necessary parties prevents lags in the workspace.
Getting professional help was the best decision The Dupont Group could have made. With a new focus on the way they handle business, they can increase revenue with a more efficient business model.