3 Business Functions Best Suited for Custom Software
2 min read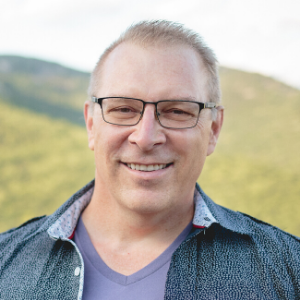 Lance Keene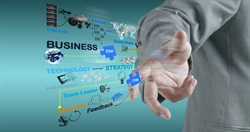 Custom software should be aligned with your business goals and objectives. When considering these objectives, there are three functions that work best in this scenario: reporting, compliance and collaboration.
Why are these so important?
Effective software development should be tied to your business needs and goals. Getting off-the-shelf software for a growing business can cause problems you don't want to have. First, it may not be able to handle your workload, or it may be cumbersome for your internal and external users. Second, you should not have to work your processes around the software – your software should work for you.
Here's why reporting, compliance and collaboration work best when a custom software solution is employed instead of an off-the-shelf solution:
Reporting
No matter what industry you are in, you have specific data needs. Your data not only differs from your competitor, but everything you learn about your customers is directly tied to your profitability. Your reporting is based on the size of the company, and how much data you need to get things done. Most of all, you don't want to follow the competition – you want to be better than them. Your reporting has a huge influence on making that happen. Following a reporting best practices scenario when seeking a customized solution always works in your favor. From reports to other methods of gathering data your company needs, a standard solution may not be the best idea. Implement a custom reporting solution that allows you to breathe and expand.
Compliance
It's important to follow the rules and regulations of your industry or you could land in very hot water. Regulatory agencies make it their business to ensure you are protecting your customers and are following the laws. There are a number of software solutions that meet this need, but a customized software solution takes things a bit further – you can achieve everything you need in this type of solution while also meeting standard regulations. While many organizations look to spreadsheets as the end-all in ensuring compliance regulations are met, there are a number of limitations that may incur. You want to make sure your workflow meets the objectives and obligations the company needs while staying within compliance of your local, state and federal reporting duties.
Collaboration
Even when utilizing systems designed for the cloud, one of the main factors off-the-shelf software vendors stress is that they are built for collaboration. Although a number of users may be able to use these systems, many companies don't use all the features of these systems because they do not cater to the specific needs of the organization. The software is designed as one-size-fits-all where organizations are forced to employ workaround methods to achieve the results they need. Getting a customized collaboration tool that will embrace your processes, workflows and culture is the best solution.
Customized software – when you hear that term, many organizations feel as if they can't afford it. The real question is, can they afford not to make that investment? Using software that creates challenges and forces companies to do upgrades every six months is wasting money that could have been put to better use with a customized solution built to expand as needed.
Assessing your business functions to enhance your operations can be tedious, but well worth it. Making sure your custom solution is aligned to your business objectives and goals can help make this a reality. Knowing your functionality and limitations is also key. It makes sense to have senior management work with internal stakeholders and users to determine how these three elements operate in your current business model to make the most impact and garner the best results. Keeping these front and center as you move forward in developing a custom software solution will help gain perspective, and establish future goals for expansion.
To learn more about the importance of eliminating human error in your operations, please download the eBook titled "How to Automate Business Process in 7 Smart Steps."