Legacy Application Modernization Discussion
Your path to modernizing your legacy application for higher performance!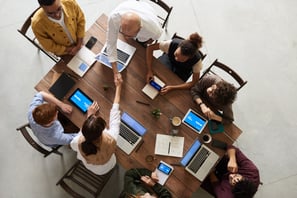 Many businesses maintain old and outdated applications that are critical to their business operations but would like to modernize them using the latest web technologies to improve usability, maintainability, and the ability to access data over the internet. That is what a legacy application modernization discussion seeks to address.
The value our clients gain from a legacy application modernization discussion originates from years of IT software development and deep experience with the Microsoft technology stack and other valuable development resources. Across our many years of software development, we have modernized more than 375 applications and maintain clients in most industries. This makes us uniquely qualified to understand your situation and help to address your goals.
During our modernization discussion, we often help clients better define their application needs, organize their thoughts, and gain immediate value from this initial call. Furthermore, you will gain insight into how we work and our process for success prior to a formal engagement.
Complete the form to the right to schedule your legacy application modernization discussion.